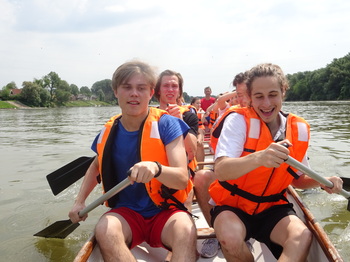 We're on a boat
We went out to row on a dragonboat on this wonderful sunny morning (3rd June).
We were on Partfürdő on the river Tisza. We took a short group conversation before we took on our rowing suits. Noone was afraid of falling off the boat because we trusted each other not to do anything foolish. We had a nice chatting session on the wwater as well. When we finished we got pretty hungry. Lucky us right there was a buffet where we could take lunch.
All in all it was a nice way to spend our time. Thank you!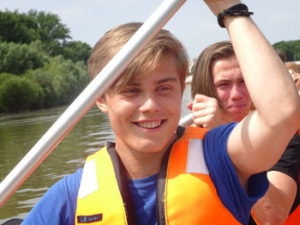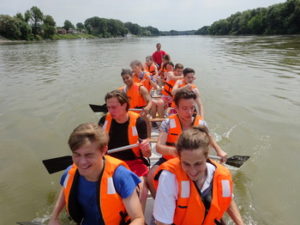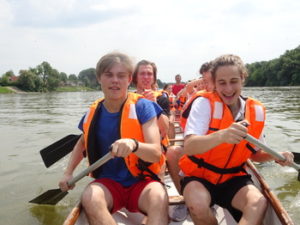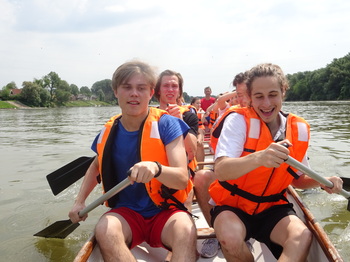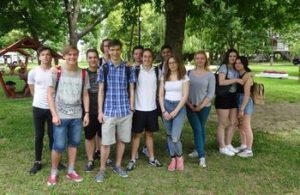 Zsolt Vugernicsek Szeged 1