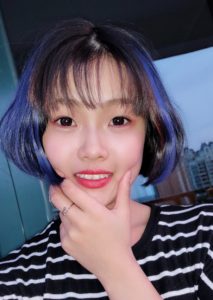 I am QING ZILING, and my name is Margaery. I come from Chengdu, China, Chengdu is a big city in the southeast of China. I am 21 years old, I just graduate from my university and I am going to postgraduate school in September, I am major in law.
Last year I went to Indonesia as a volunteer, the kids there let me know how to make value of my life, I want to tell kids how the world looks like and teach them English then they will have opportunities to communicate with the outside world by themselves. I am just a normal person in the world, but I can make differences through my efforts.
I have never been to Europe before, Hungary is such a special and charming country in Europe, I really want to meet kids here. The Foundation make me feel that people here are really willing to help with the kids, they put all their heart in, and that's why I want to join in.
I hope I can make progress in Hungary together with the lovely kids.