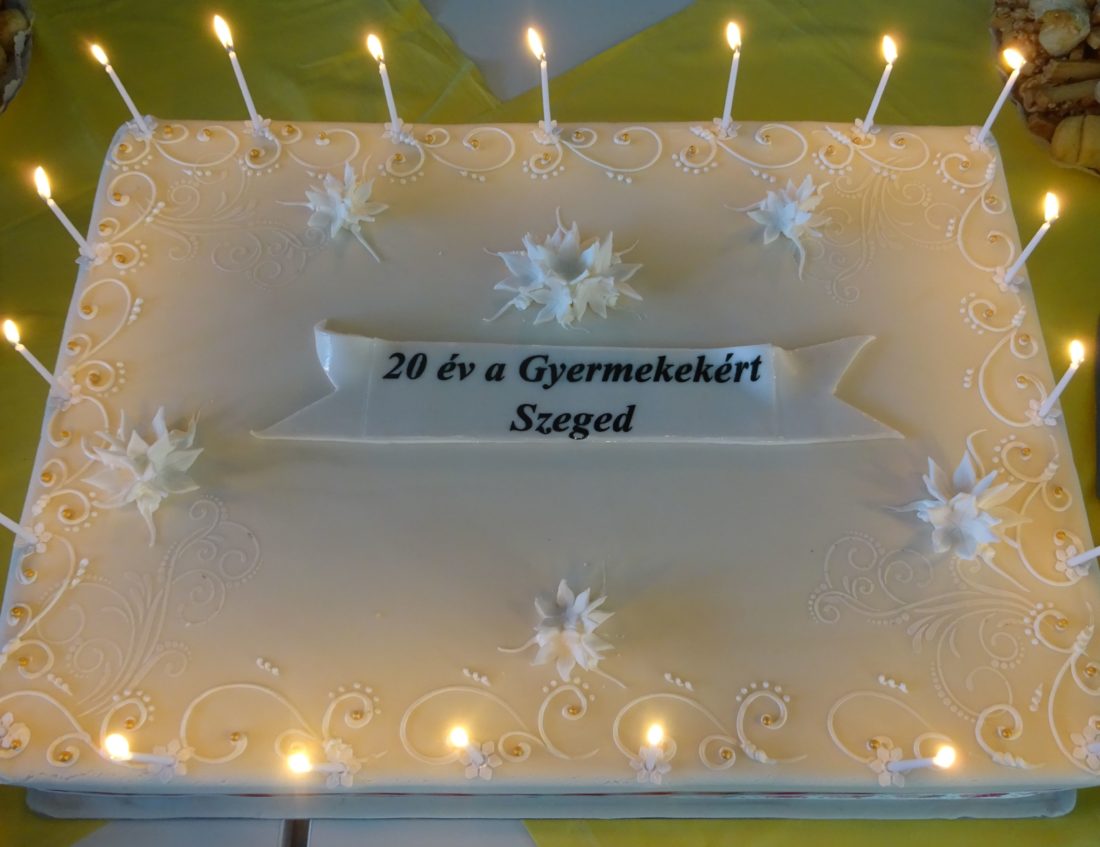 For 20 years for the children
The City of Szeged and the Centre for Children Welfare have organised the jubilee celebration and the Csányi Foundation was invited as well.
Gál Antal, presenter gave a speech about the last twenty years of the child protection law and we learned about the services of the Children Welfare Centre. It was mentioned that in 2016 the addition of the child protection was law was introduced, which aims to make child protection a common goal for everyone. The future of the law could then work even much better.
Héderné Dr Berta Edina college professor was talking about the importance of the education of social workers, and among the subject, we can found child-drawing analysation as well.
During the event, Virágh József talked about the Children Welfare Centre of Szeged, and the children of the centre gave us a nice show, later Kiss Ágnes had an interesting open lesson for the participants.
At the end of the programme, there was a birthday cake. I was happy to represent the Csányi Foundation as our work is almost as important in the children's and families' lives as the work of the Children Welfare Centre
Szabóné André Piroska, mentor Szeged