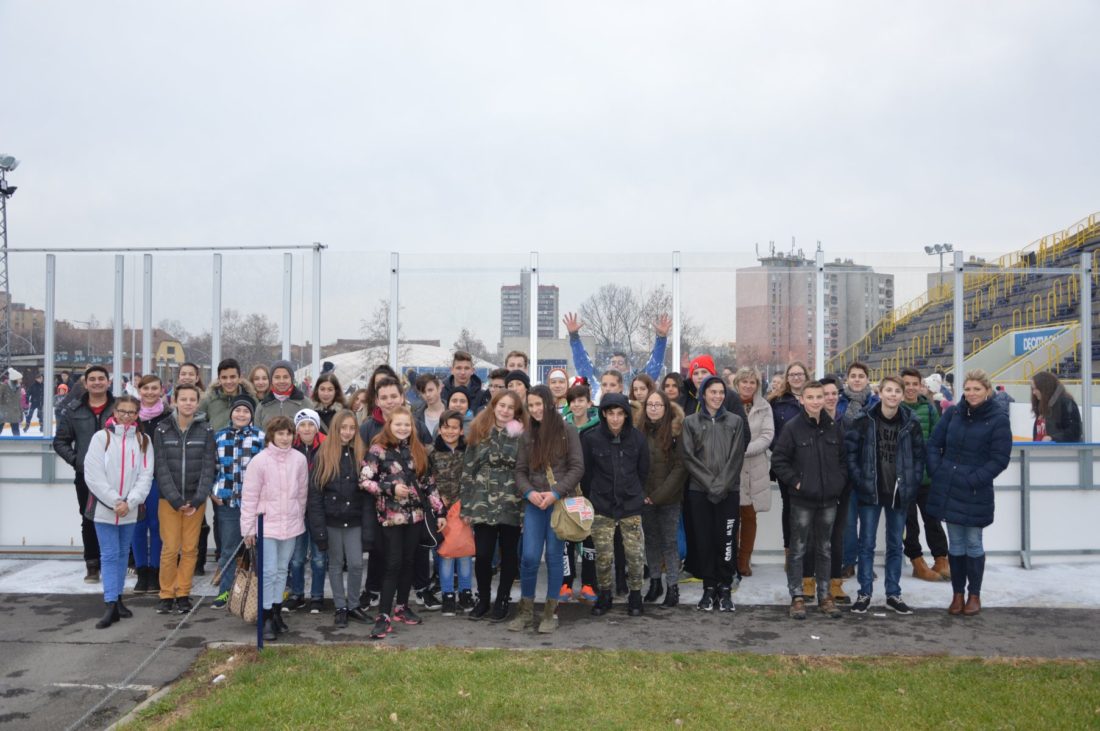 A Trip to Pécs
On 2 December the Mohács groups, all 3 of them travelled to Pécs. The children were ice-skating together and went to the cinema in the afternoon. It was a great relaxing day.
"In the morning we went to the community center, where we completed the third part of the language competition. After this we had an unusual continuation, of the day, because we travelled together to Pécs. More than 40 of us were ice-skating together. Some of us do not often have the opportunity of doing this sport. We had lunch in the city and watched a very moving film together.It was an amazing day, we are very thankful for it. " Balázsi Róbert, group Mohács 1, Környei Kata and Heilmann Dominik from group Mohács 2.
"I was looking forward to this day with great excitement, because I never had skates on my feet before. At first I was a bit scared, but I got courage after a while, and I enjoyed skating a lot! It was an unforgettable day for me. Thank you! Berthold Gergely, Mohács 3.