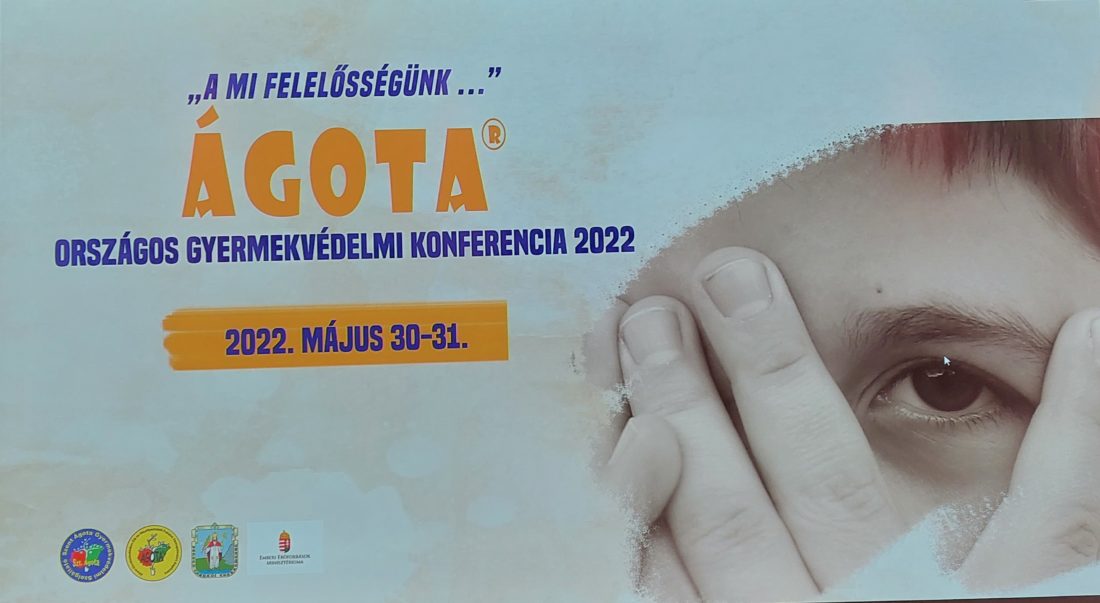 Our responsibility…
On 30-31 May, the Foundation's mentors from Szeged and Szentes, as well as the Office of the organisation participated in the National Child Protection Conference organised by the Szent Ágota Child Protection Service in Szeged.
The topic of the conference was the recognition, reporting and prevention of abuse, which is unfortunately more common in the lives of children and young people living in specialised care, due tot he traumas they experienced in their childhood and the fact that they haven't been able to process them. At the same time, violence and contemporary abuse in families, cyberbullying being one of the most common forms of abuse today, makes this issue a priority for all professionals working with children and families, and participants were able to learn good practices from speakers with very different institutional backgrounds, knowledge and experience.
There was a real sharing of knowledge and we talked about the latest research results, while at the same time the speakers explored the question that was the motto of the conference: "Our responsibility…"
It may seem cliché, but it is a reality: every day, every week and every month of children's lives counts more due to the anxiety, loneliness and exclusion they experience as a result of trauma. We, as adults, can help but the first step is to reach out to the child, identify the problem and then, of course, address it appropriately.
The first real question is very simple: What happened to you…?
Dare to ask…
The organisers of the conference have taken great care to reach out to all organisations and individuals working on behalf of children and invite them to join together in a CHILD PROTECTION NETWORK.
Our Foundation is happy to join this network!
We congratulate the conference organisers and thank you for inviting us!