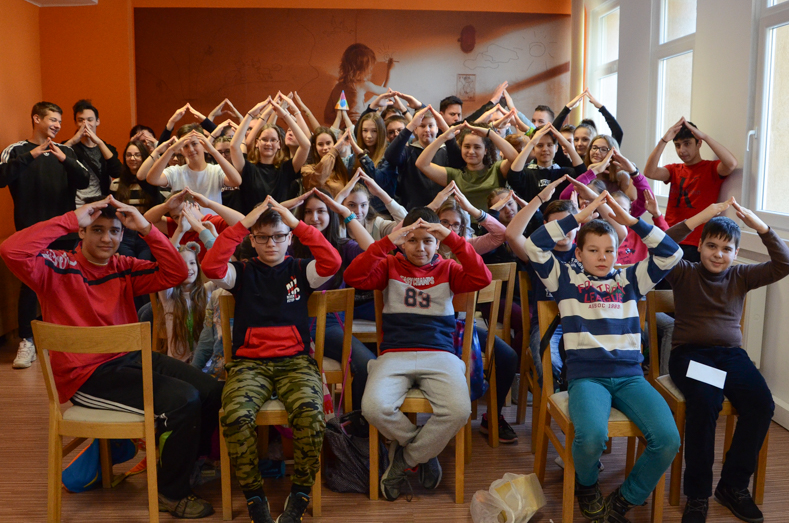 Our House – We started to build
On Saturday morning, the Kaposvár Community House continued the House project. After the brainstorming and planning, now the physical realization has finally begun.
The children chose their activities according to their interest. With Péter Gombos, music lovers began to try a song called "Our House". The larger ones came up with boxes of different sizes to put together a model of our imaginary Community House, while the small ones worked in three groups to create the interior and playground, and also started to make the board game. In one of the rooms, silent, immersed in the joy of creation, silk-drapery made beautiful elf houses.
Many thanks to the parents for their help in making the project day a success!
"I've never dyed silk, I was curious, I wanted to try it. Méri said the important things, and then everyone started. We got very cute little drawings, we got a lot of nice coloured paintings with different interesting shape elf houses. I really liked it, and I would love to paint silk anyway. " Róbert Tallián, Kaposvár 4.