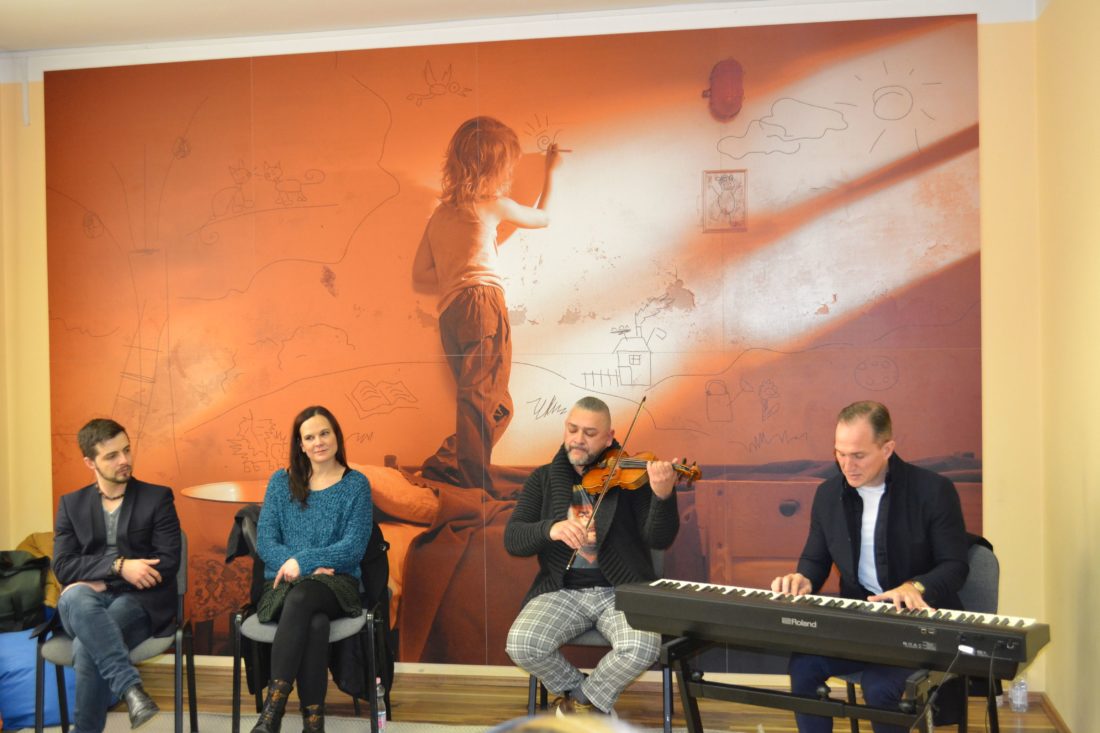 "The music connects us.."
On 6th of Februar we had a great opportunity to have a great presentation from four member of the Petőfi Theater of Sopron. We heard a piano improvization, some interesting facts about violin and a piano-violin performance. They also presented some poems from Attila József and Jenő Dzsida and a new adaptaion of the Hungarian folk-song Tavaszi szél vizet áraszt. What's more, they told us some new information about the theater and fascinating stories. It was new and special experience to enjoy their presentation as they also mentioned. However we already have been amused by talents of the Foundation during Summer Fêtes. It was amazing and we hope that we'll have some similar opportunity in the near future.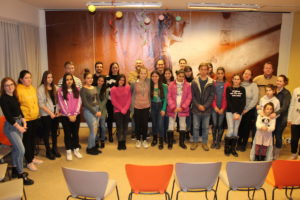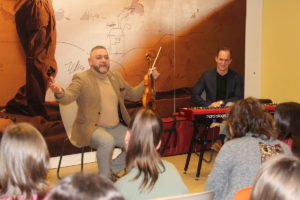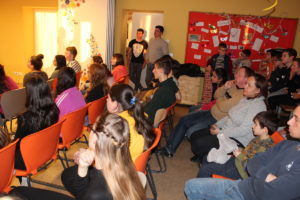 The performers of Soproni Petőfi Színház present their show for students all around the country. We are happy, because the Community Houses of Csányi Foundation are also part of the program series. The performers who are talented musicians: Gábor Varga (jazz-musician, pianist) and Flórián Kónyai (violinist) introduced the different kind of music styles for example the jazz, blues, ragtime, folk music. Attila Papp actor and Anikó Molnár actress shared with our youngsters inspiring poems and tales. During the 60 minutes performance the performers talked about their own life story. We thank a lot that the kids of the Csányi Foundation could participate in this unique event. The mentors of Csányi Foundation
" The one hour just flew away. The committed musicians and actors performances were excellent. They did the show with their own experiences even more interesting and colourful. As a musician, I liked the most the improvisation of Gábor and Flórián. Our common language is the music, which was proved by the musicians." Balázs Wensofszky, Pécs 3.
"This was one of the best musical performance I have seen in the last few years. The performers made the one-hour show even more interesting with their stories about their weekdays and everyday life. They could maintain our attention with the music's dynamics, the poem's topics and the presentation." Fanni Tajti, Mohács 3.