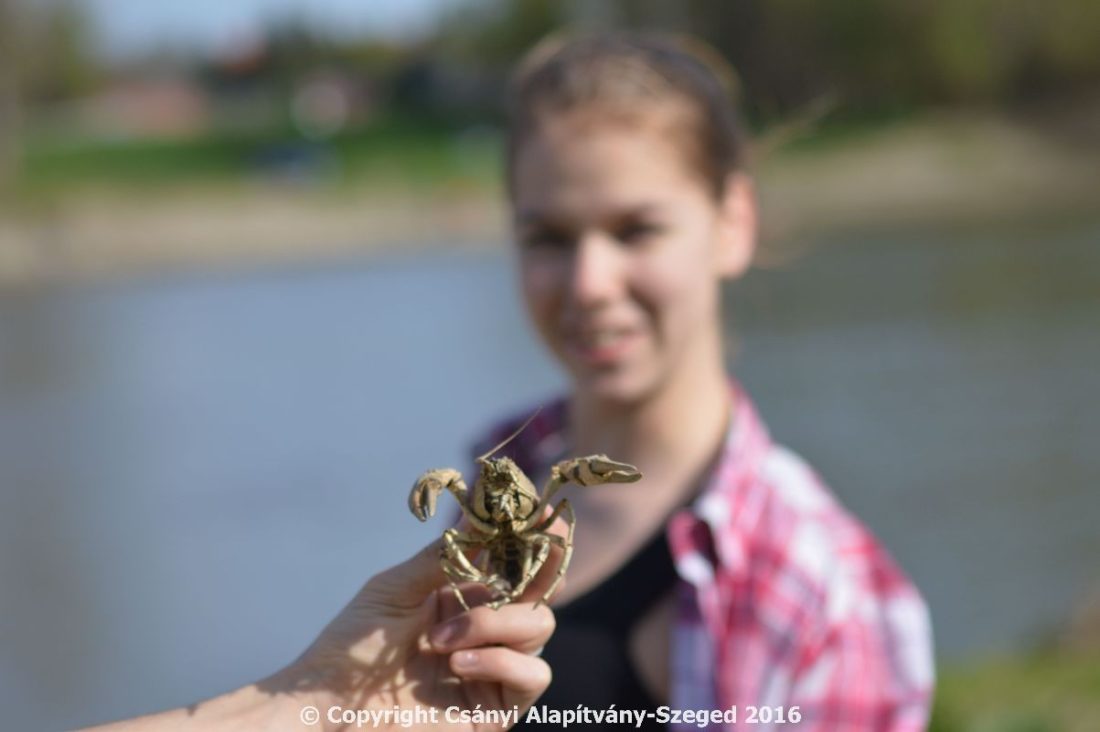 Looking for river crayfish
Our photographer team travelled around the bank of Tisza and Tápai mead after the weekend lessons in Szeged. The photo machines were working firmly during the whole day.
Originally we prepared for the song singing competition because we set off equipped with photo machines and photographer stuffs to shoot our music video clip, but during the day we were not able to resist to the nature and we started to take photos again. Surprisely we found a lot of crayfish at the river of Tisza close to the stubborn. Turuczki Szabolcs, our groupmate showed us a triops swarm in the forest of the Tápéi mead. During our trip we met rabbits, pheasants, lapwing, and roes.