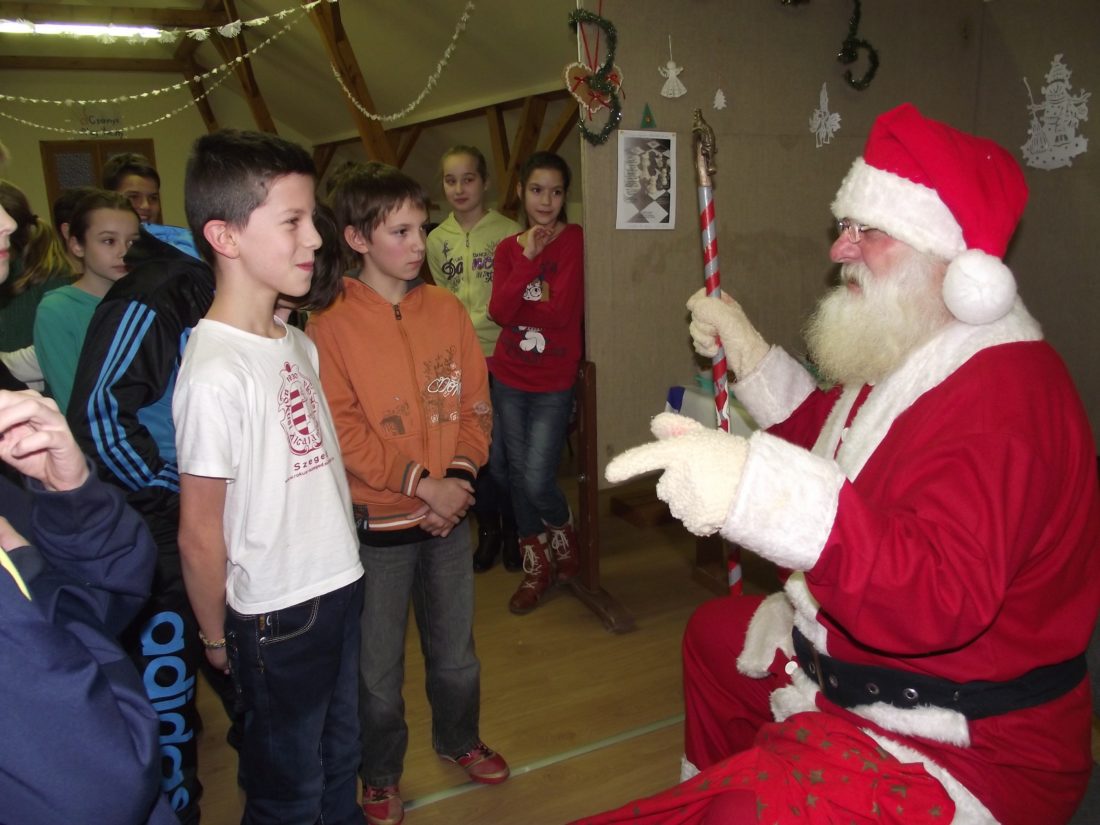 Santa has visited Mohács
Santa has visited the Community House in Mohács today, on the 6th of December, Santa visited the "Csányi" children.
Today's lessons were held as usual in the community house, when suddenly we heard the sound of a hand-bell from behind the door. An unexpected but yet a long-awaited guest arrived. His bag was full of presents for the children. Everybody was excited and greeted him happily. We thanked him for the presents with a short performance. After some singing and making music together they said good-bye to Santa and continued their lessons in drama, IT and languages.
Mohács 1., 2