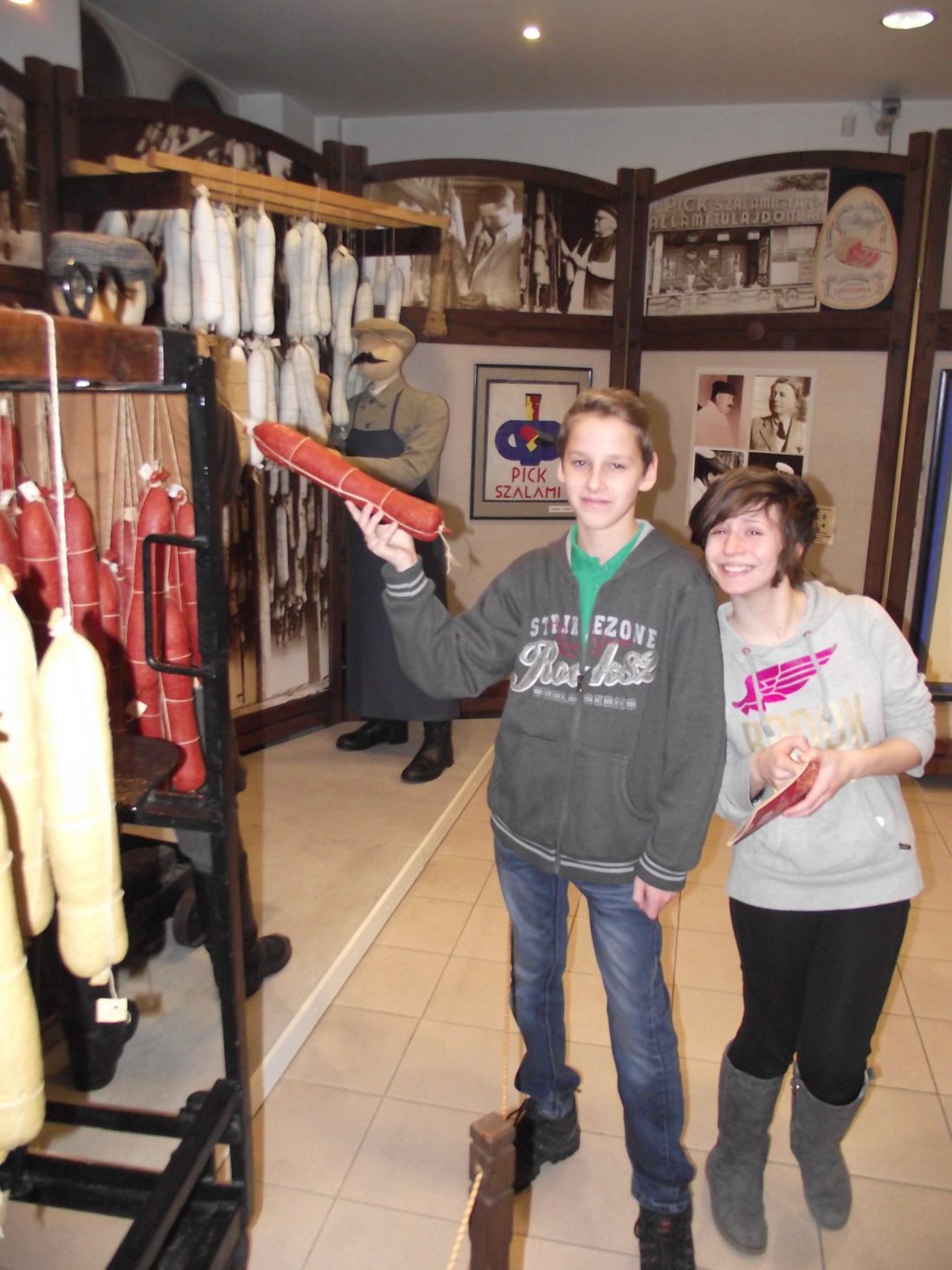 The secrets of Pick salami
Today (6th February) we visited the Pick Salami and Paprika Museum with Julie.
The exhibition showed the history of the two famous Hungarian food, which we translated to Julie.
The visit to the museum is one of our long aimed plans and now we could fulfil this project. Julie's visit was a good possibility to go with her and as local tourist guides show her around in the museum. The management of the museum gave us Hungarian and English language brochures in advance so we could prepare for the afternoon. We read out the most important information at each station and we also could show Julie the tools that were used in the past in order to prepare the salami and the paprika. After the exhibition we got tasters in the museum.
We would like to say thank you the management of the Pick Museum for their professional help.
Group 2 of Szeged