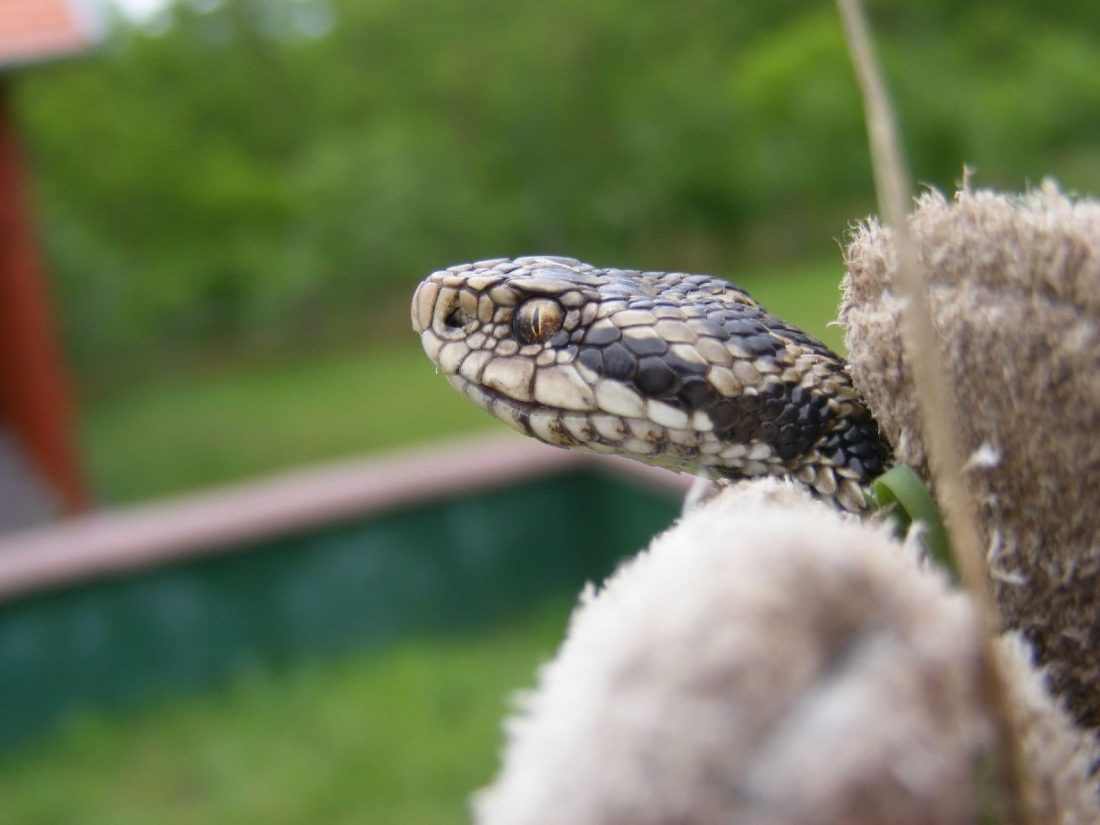 The Hungarian Meadow Viper excursion
On 2 June I had the opportunity to go on a trip with Csányi Foundation's group 2 of Szeged to Kunpeszér. I could accompany my little sister as she is the member of this excellent group.
We started our journey at 8 o'clock in the morning travelling by the minibus of the Foundation and headed to Kiskunsági National Park.
We arrived at around 10 o'clock to our destination which was the Hungarian meadow viper Reserve and Educational Centre set up by the Hungarian Ornithological and Nature Conservation Association and Kiskunság National Park. At the centre we were greeted by the employee of the Educational Centre who gave us an introductory lecture about species conservation programme and about Hungarian meadow viper itself. We also could learn a lot about Life-project which is in operation since 2004.
After the mini lecture we could see two vipers in the centre's reptile house, a male and a female.
The bravest, including me, even could stroke them. We could watch other reptile species that are native in the area of the national park. Then, we check the propagation cages of special species, later the place of new born animals. We learned from our guide that after a certain age the vipers are freed to live on the area of the national park.
Our pre-planned programme ended here, we signed the guest book and stayed for a short conversation with our tour guide. We heard a lot of interesting stories about the park and the work they do there.
We left back to Szeged at around noon. The travelling itself was fantastic as we passed beautiful landscapes. Of course, we made hundreds of photos and we enjoyed every minute of the trip.
I had a great time, I hope I will have the chance again to participate a similar excursion.
Benczúr Izabella (sister of Benczúr Anna SZ2)
We would like to thank you for Herbót Erzsébet for the interesting professional guide!
Group 2 Szeged