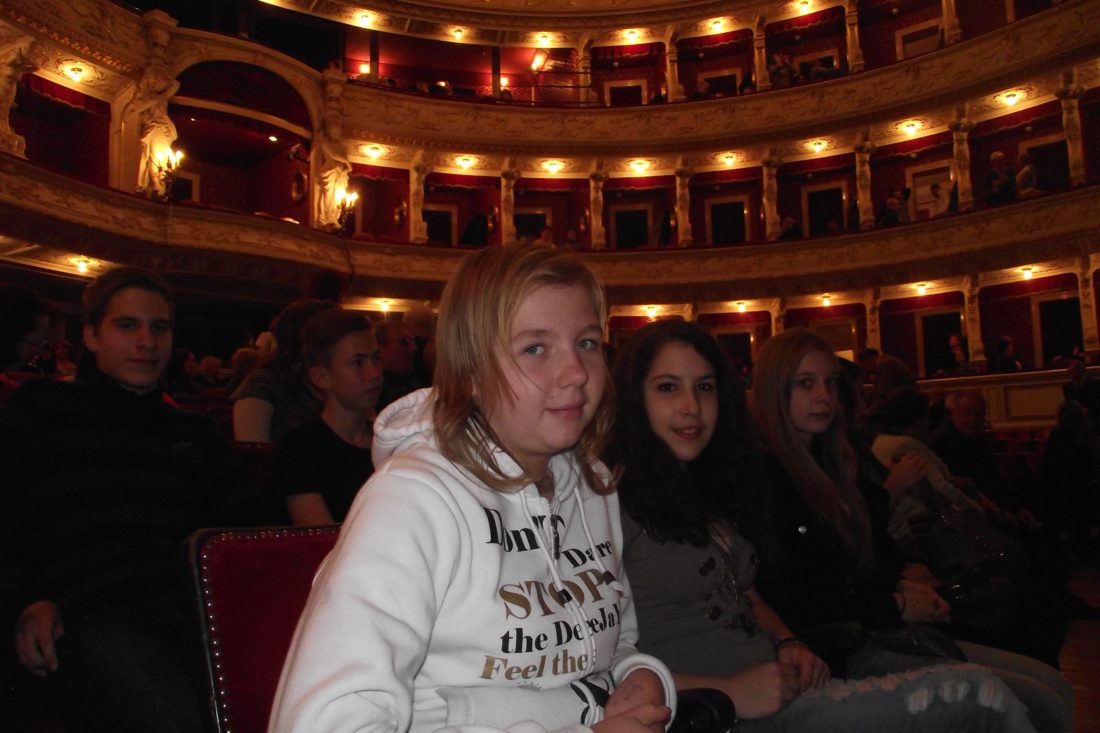 Abigel
Groups 1 and 2 visited the National Theatre of Szeged in December.
This time we watched the play Abigél by Szabó Magda. The play is based on a youth novel, which takes place during the Second World War The spoiled teenage girl, Gina suddenly found herself in a rigorous boarding-school where she had to become a responsible adult.
The plot was exciting and it kept the interest of the children awake throughout the play. Moreover, they could identify many famous actors and actresses they know from TV shows and soap operas.
We had a nice and pleasant afternoon together.