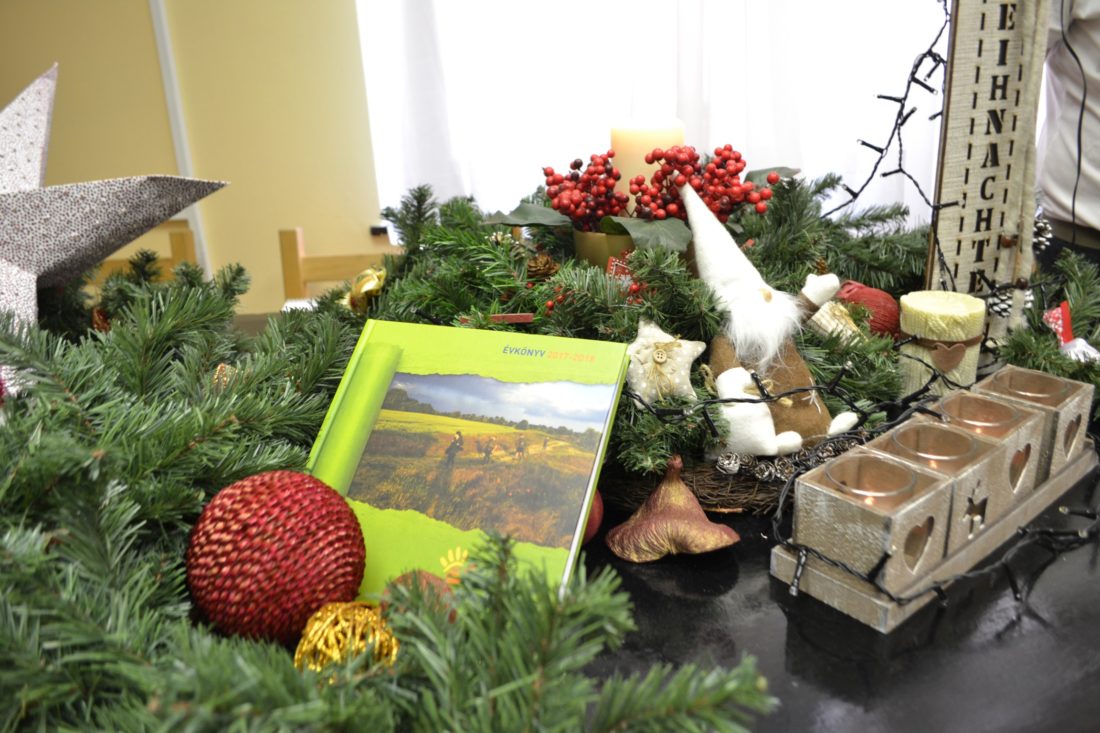 Advent Season
The groups of Community House in Kaposvár held its Family Day this weekend (14th December). The weather was gracious as the first snow fell making a truly solemn atmosphere. After everyone arrived, families received a quiz about Advent and Christmas, with many interesting tasks. Then there was a craftsmanship. Parents were very enthusiastic, many of them had tried painting pebbles. During the afternoon, they could make a Christmas puzzle, take part in games. The last event of this year went in a very good mood. See you next year!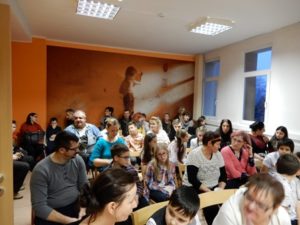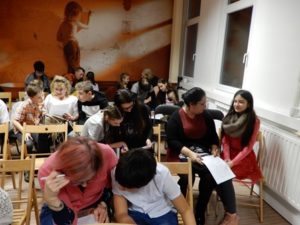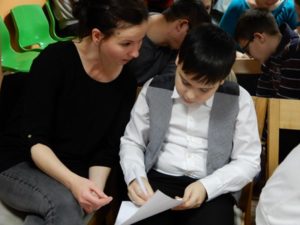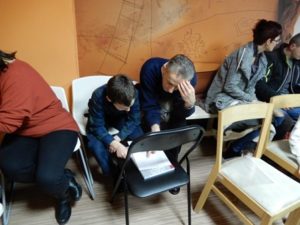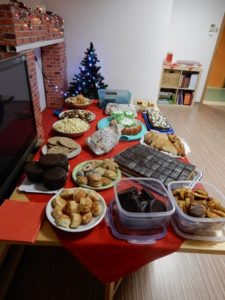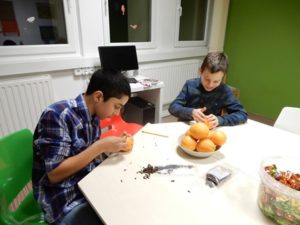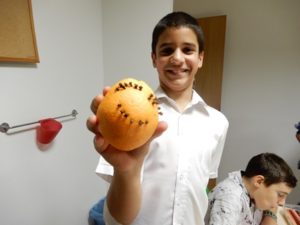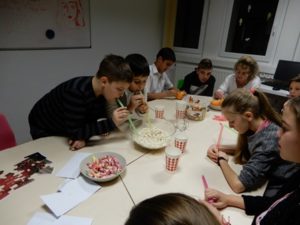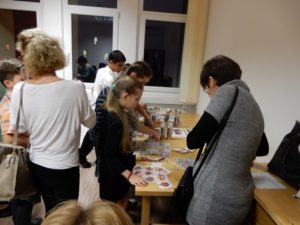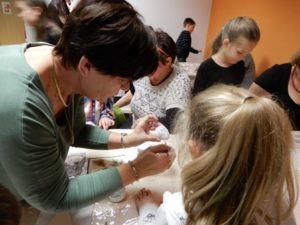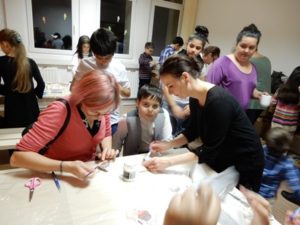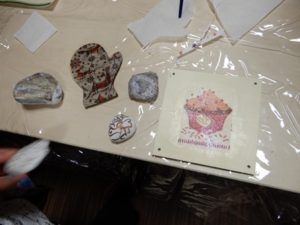 On the 8th December when we got to the Community House in Mohács, a little surprise was waiting for us. It was our beautifully decorated Christmas tree. We knew we would have a special day. Although some of us needed to practice Maths, Physics and Chemistry a bit, but we spent our day making Christmas decorations and ornaments. We also had some time to get ready for the FIFA championship. After lunch we started to prepare for the Family Day. It started at 2. Our mentors asked us to clean the house and make sandwiches. When our families arrived, we saw photos, ate our sandwiches and we talked a lot. We had a lot of fun together.
We would like to say thank our mentors and teachers for their support and help! We wish a merry Christmas and a happy New Year to all of you!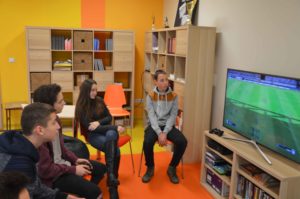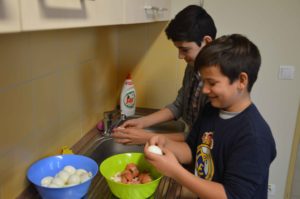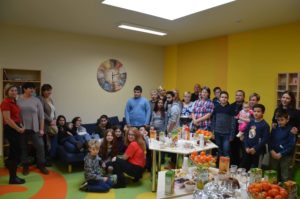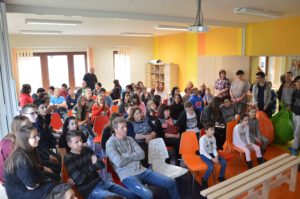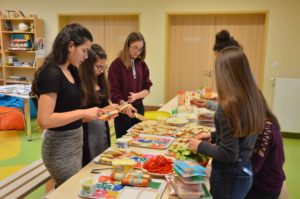 Group 1 of Kaposvár celebrated the beginning of the Advent Season together. Late in the afternoon we got together in the Community House. There we all watched a presentation about the year 2018 which contained plenty of photos of pleasant memories of this year. Then we walked to Agora together, where the Advent Charity Gala was held. The gala was organized by the Csiky Gergely Theater and the Compass Organization and its aim was to make Christmas happier for some families in need with the gifts offered by people attending the gala. It was a great pleasure for us that we could somehow contribute to their goal, and in return we were presented by a magnificient, high quality show.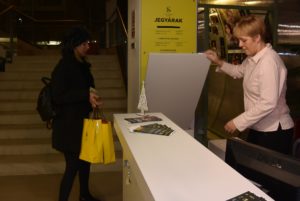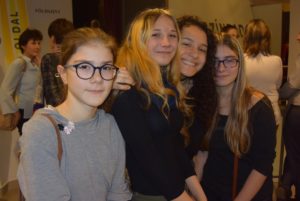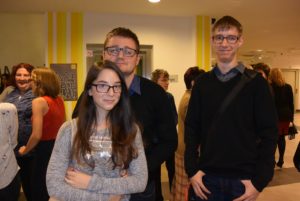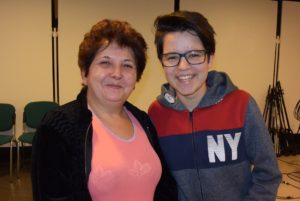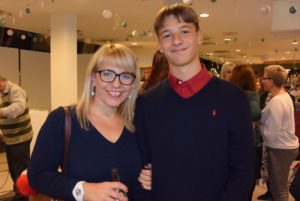 Szeged: "The most wonderful day of the year. Today we held or annual Christmas day. First we saw back to this year's happenings, we watched pictures which were took during the summer camps and other programs. After this everyone told a short story about how they celebrate Christmas. Zsuzsanna Licsicsányi showed us a presentation in which she surprised us with beautiful family themed photos. Next we got our Christmas package, and we're really thankful for them. I'd also like to say thanks to Piroska for organizing this beautiful day for us." Gergő Feil, group Szeged 1
"On 9/12/2018 we had our first Christmas ceremony with the Csányi Foundation's group in Szeged. The older students and their mentor had started to organize the event days before it started.
The tables were already full, covered with all sorts of delicacies. Peter, the mentor of the group held a great presentation about this year's work and camps and also about plans of the following year.
As the end of the ceremony all families were given a big present which was a huge help for the forthcoming Christmas.
We could take part in a good event that we will remember in gladly in the future."
Dezső Szilvia, Kántor Stella's mother, Group 2 of Szeged