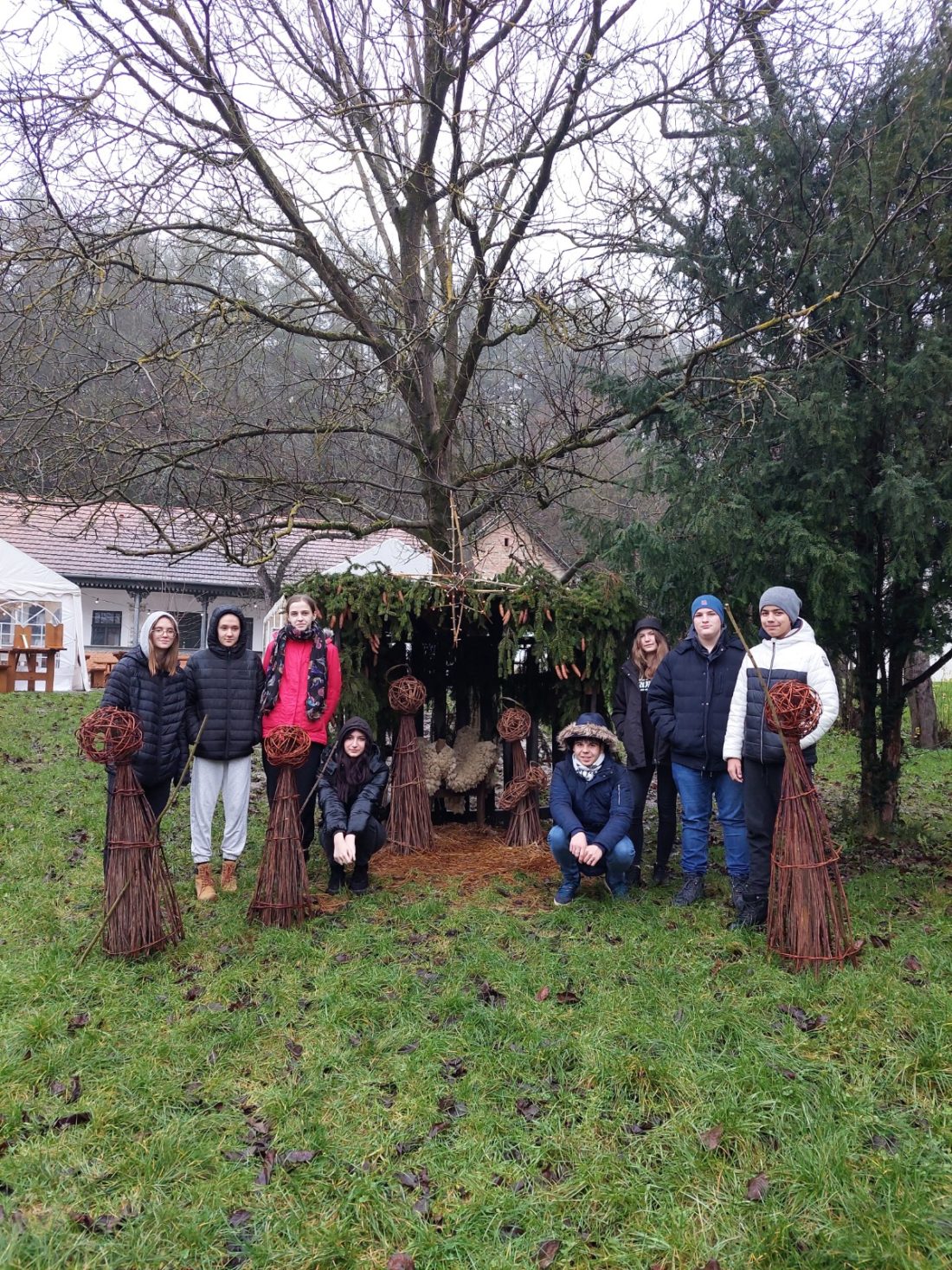 Advent retreat in Orfű
We were looking forward to going on a field trip to Orfű, as the older members of our group did a month ago. The theme was a bit different for us, but the programme was the same. However, the plan remained a plan in some respects, as the torrential rain that poured for two days dragged through many evenings of our calculations. But we were not discouraged by the constant blessings from the sky! We finally had time to chat, play long games, learn a new board game from our mentor. We laughed a lot, cooked together and of course made time to cheer on one of, if not the most exciting, matches of the World Cup. And although the group was evenly split between our neighbours from the south and the star South American team, we went for a long walk together after the match to cool off from the excitement of cheering and, not least, to enjoy the village's Advent lights. It was one of those rare moments without rain.
On the second day, Enci Sármány presented us the enlightening life story of Ottó Herman as part of our Tracks/Lifelines project. One of the lakes of Orfű was named in honour of the famous polymath and natural scientist. After the presentation, we took advantage of the rainless moment and set off for the Vízfő trail. We weren't lucky to get home dry, but it didn't spoil our mood, because the winter forest, the karst springs and the water mill were still beautiful. Before heading home, there was time for a delicious lunch, playing games, summing up and making plans. The final score was 1:0 in favour of the weather; and to make up for it, we will come back and make up for the missed hike, the walk around the lake and the climb up to the lookout. Thanks for having us!
Barnabas Radó