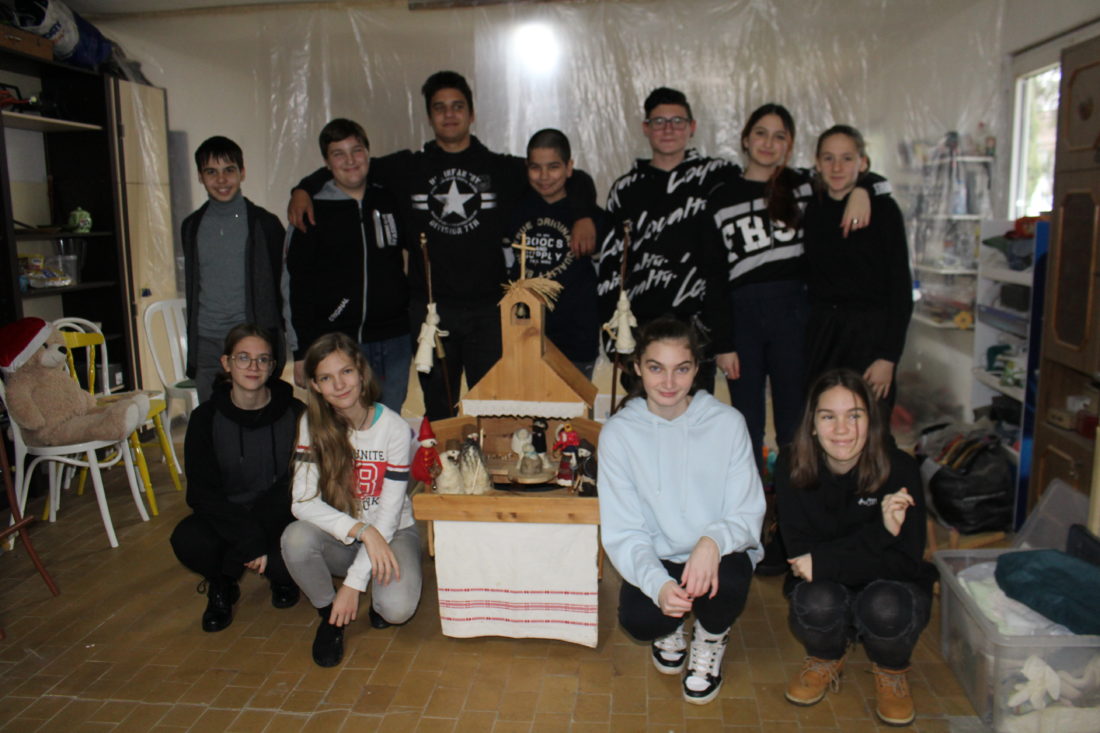 An Advent trip to Katica Tanya
From December 11 to 12 we crowned our joint Advent program with a trip to Katica Tanya.  The program was both promising and exciting, as this was the first time when we had a 'sleepover party' outside the summer camps. From our mentor we got the instruction to look at the trip as a chance to find both shared and individualistic values in the joyful activities that we get to do together. Looking back on it, it was a pretty difficult task. I believe this because I find every moment that we spend together valuable and something that I will cherish for a long time.
Our trip to Patca would have started with a hike, but the weather was not friendly to us as the prolonged rain and the fog did not create adequate circumstances for a walk around the area. Instead of that, we decided to stay in and explore our accommodation where our groupmate, Dani Vincze talked about his experiences as he have just come back home from Dubai.
We have spent the afternoon in Szenna and did some Christmas-related arts and crafts. My groupmates had to keep convincing me a bit that I can make some nice things like the others, and thankfully their and the instructor's support really helped me in the end as I was able to create a picture that from now on will always decorate our table every Christmas. I really enjoyed myself, however, I feel like I choose the right thing to make as the angels that were made by the girls must have exceeded the limit of my creative abilities. Our evening was spent in a great mood as we went on playing board games. With hot tea and delicious cookies, we created a phenomenal atmosphere, and we could freely converse and laugh with each other during this time. The next morning, we had to wake up really early to feed the animals and milk the cows at the farm that we were staying at. After breakfast, we sat down to talk about our plans and ambitions for the future with our Mentor. Later in the afternoon, we happily went on and explored all the games and fun activities that Katica Tanya had to offer us. We restlessly jumped around in the trampoline, we went bowling and we were introduced to some games that involve strategic planning and logic as well. For me, the best activity was learning how to play pool. When it was time to go home, I decided to think about what our mentor asked us to do; contemplate our values and all the things that are important for us. My list became quite long: I value the time that we could spend together with my groupmates and the fact that I was able to create a beautiful DIY picture too. Of course, I found the whole of Katica Tanya of value, all the staff member's kindness, the patience of our instructors and the knowledge that they had to offer, and naturally, all the delicious food that we got to eat. I learned many new things as well, like the rules of new board games and how to milk cows and care for other animals. I believe, everyone had a chance to find an activity that they could find valuable and store precious memories of the trip that will last for a long time.
Radó Barnabás és Kozma László Kaposvár 2