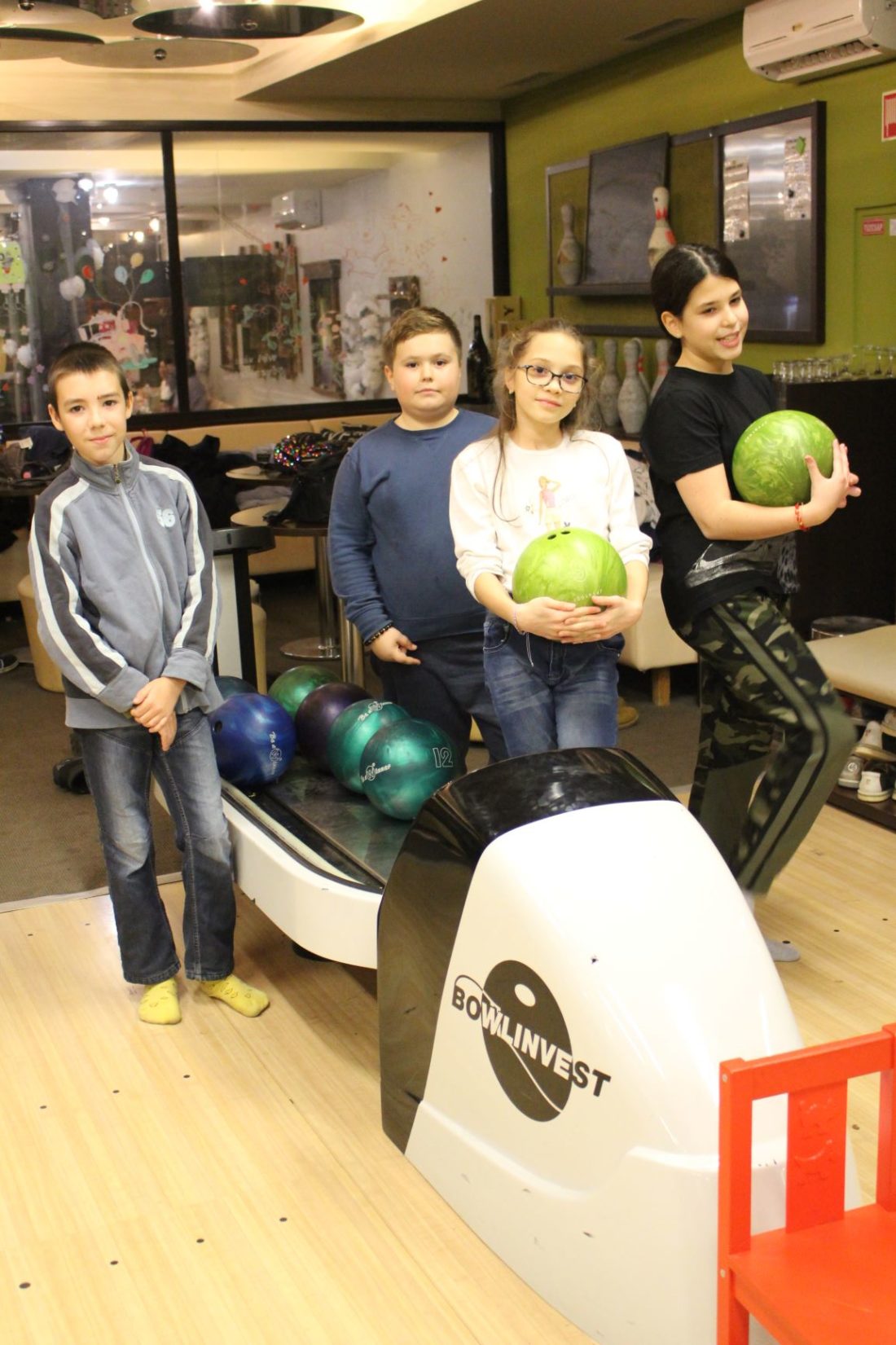 Advent recreation
Jászság 4 spent the first day of the winter holidays together to recharge and tune in for the holidays. We met at half past ten at the Community House, where the girls made delicious sandwiches for us and had a nice chat with each other and gave each other small gifts. From 11 o'clock we participated in the program of the neighboring Phoenix Workshop, where we used simple techniques to make Christmas decorations and jewelery from natural materials, textiles, cornflowers, fruits and pearls. After lunch we walked to the bowling alley at River Restaurant, where we spent a super two hours. Many people have been playing this great sport for the first time, yet with incredible skill they rolled the ball and landed the puppets.
We made two teams and played against each other. During many laughs we forgot about the result. These few hours passed very quickly. Everyone had a great time, thank you for the opportunity! Special thanks to Aunt Andi for giving us a whole day to prepare for Christmas. 🙂 "Hanna Kovács Jászság 4.
"Then we walked back to the cinema. We bought popcorn in the buffet and watched Jumanji, which was very interesting and exciting. We laughed a lot and everyone liked it. When the movie was over, we all came out the door hoping we would repeat this opportunity. "Pege Angelika Jászság 4.
"2019th December 21st, we met again at the Community House in Jászberény, where we had a very meaningful day. In the morning we went to the neighboring Phoenix Nest Workshop where we tuned in for Christmas and made handmade gifts while listening to familiar Christmas tunes. It was a very good time, we went back to the house for lunch, which was my favorite pizza, then went on to more programs, bowling, movies, and in the evening, some of the group performed on the Advent show on the city stage by Aunt Andi taught Santa Claus dance. By the evening everyone was tired, but full of excitement. I wish a blessed Christmas to everyone who is a part of the Csányi Foundation, both big and small, thank you for being part of it all.David Ignácz Jászság 4.
I am very proud of my group, because after a long day in the rain, the audience danced to Santa Claus with a smile. It was a truly heart-warming sight in the Christmas mood. To our surprise, each of the children from the Jászság Family and Child Welfare Service received a large plush gift from the group.
I wish all the Family a Blessed Peaceful Holiday!