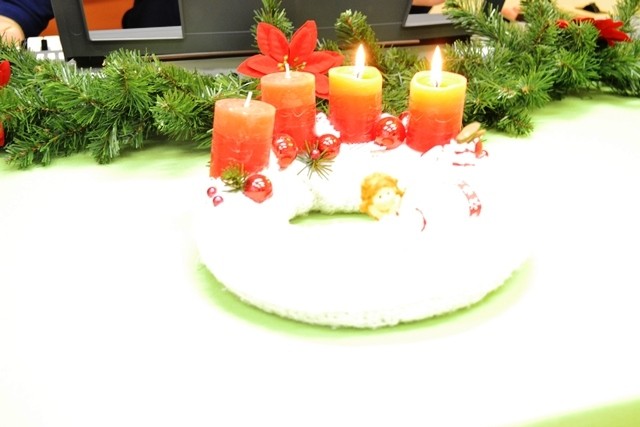 Advent family day in Pecs
The second weekend in of Advent is the period for family days in the Community House in Pecs.
It's a busy time as children, parents and mentors all prepare for Christmas. The sweet smell of delicious homemade cakes and sweets fills the air adding to the festive feeling. Tables laden with sandwiches fruits and sweets awaited everybody. After the programmes, the gift packages, the yearbooks, the poster of the Foundation football team and the 2015 diaries were handed out.
An end of year Family Day programme was held in the P3 group in Pecs on 6th December 2014. The children performed for us on this occasion, which was wonderful. We could hear beautiful Christmas poems and fantastic musical pieces played on many instruments – flutes, guitars, violins – all thanks to the support from the Csányi Foundation talent programme. We wish to thank our mentor Bálint- Orsós Andrea and the Csányi Foundation for this day which brought us the joy of preparing for the Holidays.
I wish you all Merry Christmas.
Wensofszkyné Pintér Rózsa
Parent P3 Group
We held an Advent family day in the Community House in Pecs on 7th of December 2014. It was the 7th time together. The traditional Christmas workshop making handmade decorations was part of the day again. We made door knockers and Christmas tree decorations. Járay Bianka and Klepah Máté made sure we enjoy the afternoon.
The Foundation yearbook was received well.
Pecs Group 2