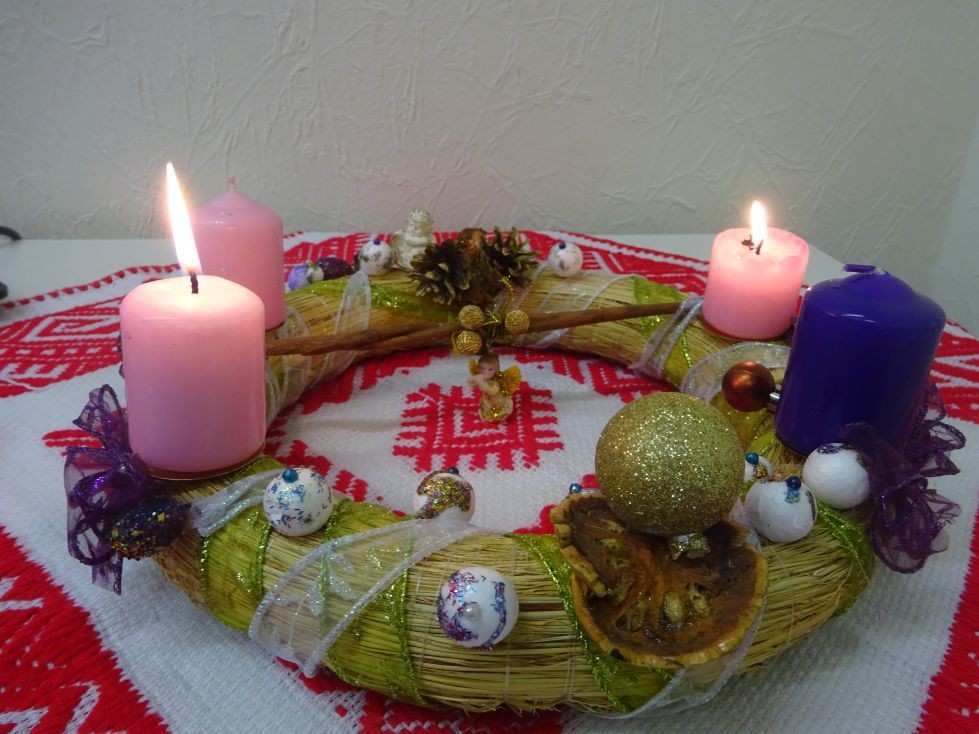 Advent in Szeged
The Advent Day in Szeged
Group 3 had its all day long Advent day on the 5th of December. In the morning we came together in the Community House and after a quick snack we walked to the ice-skating rink, which is not as far as we thought. After ninety minutes of skating, we walked back to the restaurant near to the Community House to have a nice meal. We started the early afternoon with relaxing then we started making Christmas tree ornaments and the usual football match while we were waiting for our parents. Before 5 o'clock arrived, we cleaned up the downstairs classroom, prepared the snacks and later we added extra cookies made by our parents. On the Advent Day, we learned the dates of the summer camps and the most important dates of the first half of 2016, like ECDL exams and the Walk of Life Day. The best part of the day was the gifts and the best of the best the Year Book, which helped us to remember the funny moments of the year.
We would like to express our thanks to the Foundation for the presents and the memories we had in 2015!
The members of the 1st Group of Szeged and their relatives arrived to the Community House of Szeged on a Sunday afternoon. We looked back to the good memories of the year and we were talking about the programs of the next year while we drank special teas and ate other tasty things. After lighting the 2nd candle of the Advent wreath, everyone wanted to take a look at the yearbook. Many thanks to for the Foundation for the yearbook, the poster and not least for the Christmas pack! Happy holidays!
1st Group of Szeged