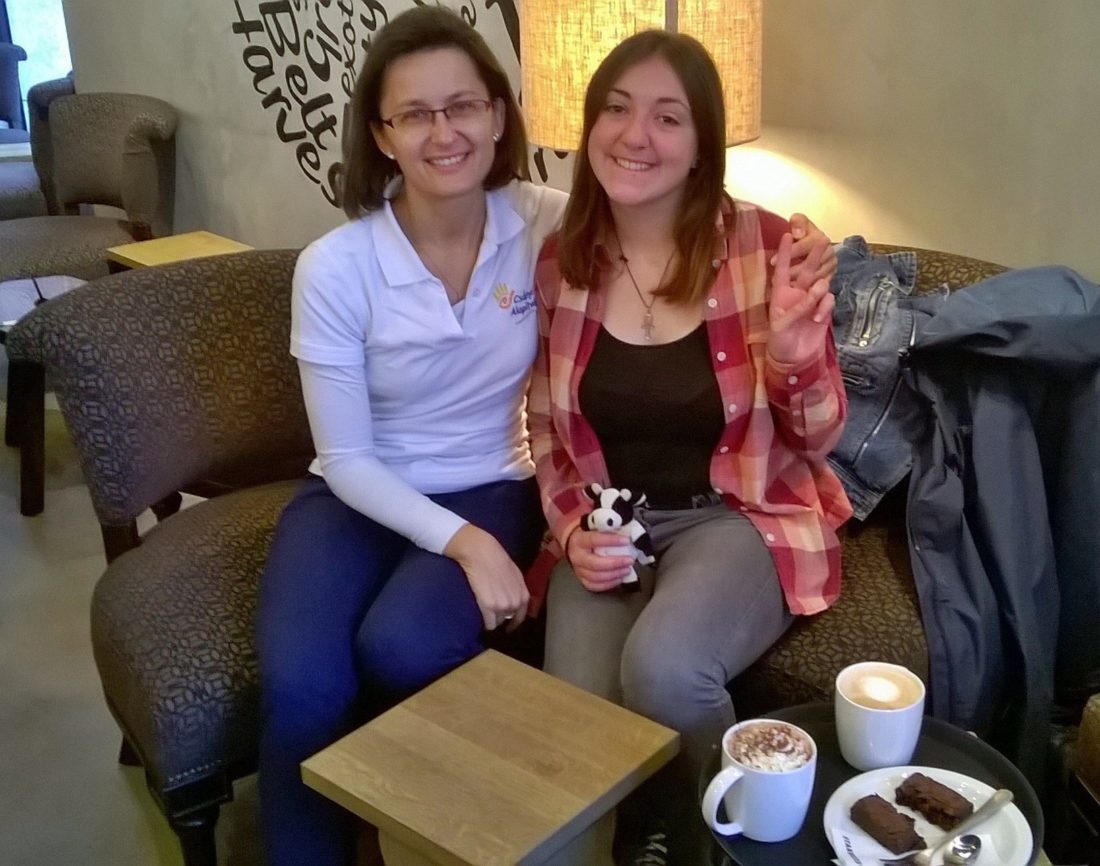 Iryna has arrived
Hi, my name is Iryna Liashkevych and I`m from Ukraine, Lutsk.
I study English in Eastern European University named after Lesia Ukrainka. I'm 18. Most of I love travelling and meeting new people. That`s why I`ve chosen this project, volunteering.  My second reason is to be here because my dream was to visit Hungary. I wished to try dishes with paprika (a lot of paprika is here :-)) I study languages and love talking to people and correspond with them so it's high time to send post cards and I also would love to receive some of them. I started studying Spanish, I am so pleased that my parents keep supporting me.
I hope my trip will be the experience of my life! It is my first travelling abroad and I think I`ll remember on it for all of my life 🙂 I like that here can speak English with a lot of people. My aim is to introduce them my country and the different traditions in Ukraine.
When I came to Budapest it was unforgettable. It is so beautiful it is! I want to live here! In the evening I had a walk around the city with sparkle in my eyes, because it was really interesting to see something different than in Ukraine. This morning (5th October) I arrived to Kaposvár and looking forward meeting the kids tomorrow. Here I am going to spend two weeks and I will share with you my experiences time after time.
Iryna, AIESEC volunteer from Ukraine