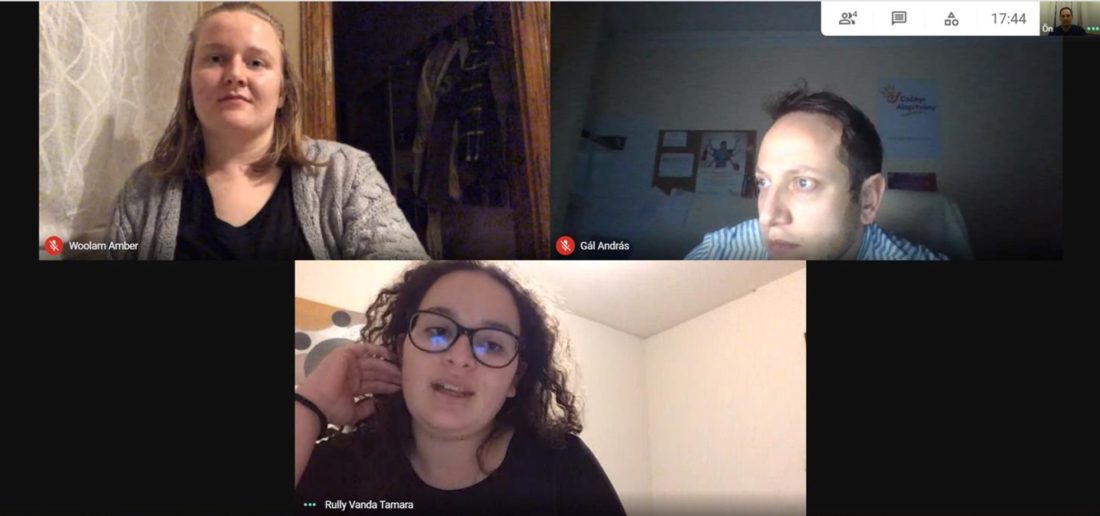 Online Language Exam at the Foundation
The first language oral exam organised by the Csányi Foundation was held online. Each Community House taking advantage of modern technology, moved the exam into the virtual space. Both English and German language was offered for the children. During the online oral exams, the candidate, the examiner, one member of the Language Workgroup and one of our invited volunteers, Amber Woolam and Király Kinga were present. This form of the exam was chosen not just due to the present pandemic situation but also some language exam centres offer online exams and it was a good possibility for students to practice this form of the exam.
Szeged 1st December
The first exam committee was set up in Szeged where 13 students could prove their language abilities on B2 and C1 levels. The topics were sometimes difficult and challenging (Genetical engineering, Experiments on animals, World of Money) but the students were fine with them and we could hear some great ideas on one of those topics on level C1. Students with B2 language knowledge had to participate in a role-play situation, story telling or picture description on everyday topics. We can say that neither the difficulty of the topics nor technical issues prevented the students to give their best.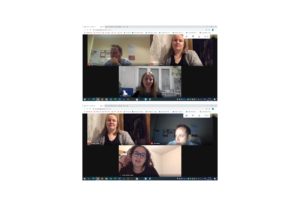 Pécs 2nd December
I took part in the mid-term online oral examination with the teachers of English from Pécs. I could take part in such exams a long time ago, because as I moved to Budapest, it was quite difficult to organize the trips to any community houses. Fortunately, as it was online, I could easily be part of the committee. All in all, I left the video call with heart-warming feelings, because as a secondary school English teacher, I know that in general those kids that are secondary school students have less practice in speaking English. I could definitely recognize that these students not only have lessons in school, but they also get more lessons via the Foundation. Each student has decent vocabulary, grammar and speaking subskills according to their levels. Furthermore, it was fantastic to hear the expressions from some students that we learnt together this summer in Mohács. It was a pleasure to work with such nice and super teachers, who are not only perfect English teachers but also very friendly and motivating people. My next step will be the online German oral examination with students from Mohács. I am really looking forward to get to know how they are coping with German. Kinga Király, Group 1 of Jászság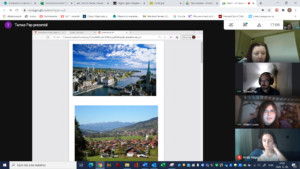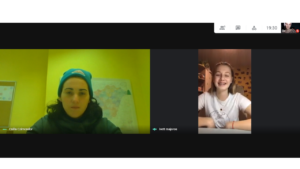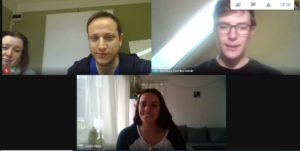 Kaposvár 3rd December
"It was the first time I attended an oral exam not as an examinee but as a spectator at the Foundation. It was a positive experience, and it was really interesting the watch the exam I also participated in a few years ago. The students seemed a bit nervous because of the online setting, but they definitely tried their best. I hoped everything would work during the exam, and there were no problems at all. I am very happy I could be part of the team and I would come back again." Viktória Tar, Group 3 of Kaposvár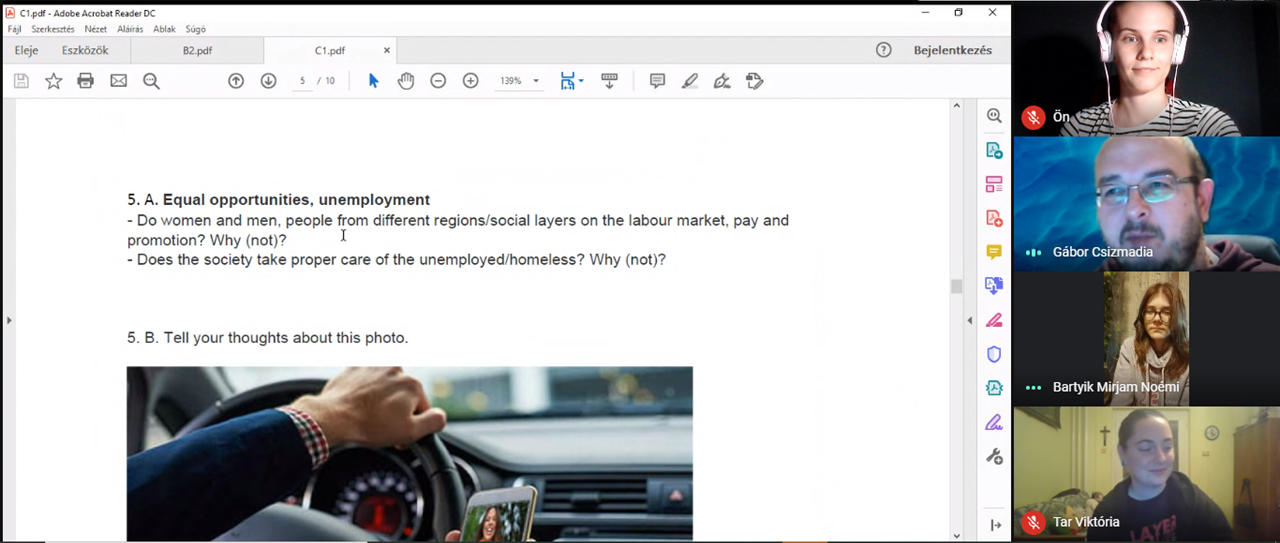 Mohács 4th December
"We had a long day on Saturday, having oral exams from 9 to 4. After many English exams during the week, the German-speakers got into highlight finally. They were well-prepared and it felt throughout the whole exam: it was dynamic and had a very positive atmosphere – I would definitely come back for a second time!" Bianka Járay, Group 2 of Pécs