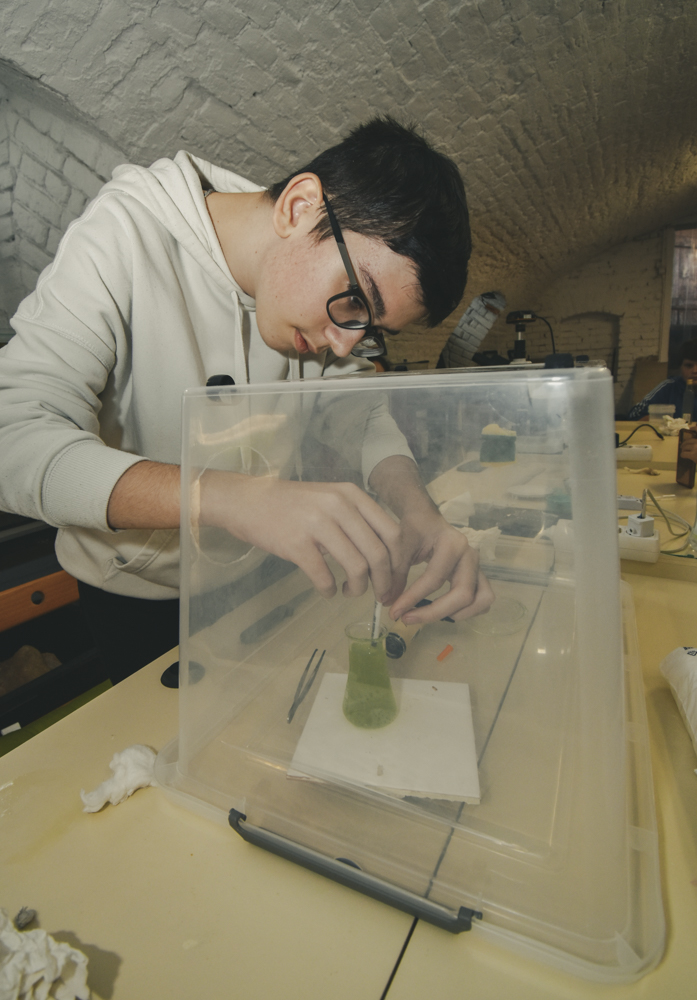 Algae research day in Szeged
On the first weekend of October, on the 7th and 8th, we held the first project-exhibition day of this school year in Szeged Community House together with our peers from Szentes.
The primary goal of our research day was to evaluate the results of our algae research and to learn and implement the method of algae species separation.
The aim of this year's project of the Szeged 2 group was to increase the knowledge of chemistry, biology, physics and technology, so we planned and carried out our project weekend in this spirit.
On the first day, after welcoming our peers from Szentes, we had an English lesson on the role of agar-agar algae in nutrition and microbiology. At the end of the lesson, we also designed agar-agar jelly, one of which we made during the evening for everyone to enjoy the next day.
After English class, our big task was to prepare the media for the isolation of algae species by inoculating the next day. After lengthy mathematical and chemical calculations in the research room of the house, we managed to prepare two types of substrates in Petri dishes. An algal agar-agar substrate solution rich in plant nutrients, and an agar-agar substrate solution rich in sugars for inoculating fungi. After the soils were poured and sterilized, they were refrigerated until inoculation the next day.
Our second day started with theoretical training, where we learned about the algae separation process, the methods of preparing media and the eutrophication effects of phosphates – the eutrophication process.
The theoretical training was followed by practical training, where everyone had the opportunity to learn the technique of microbiological inoculations. For the rest of the day, we took control samples for our research at the given coordinate points of the Tisza, as well as from our outdoor water rotation system and fish pond.
The inoculated samples will be evaluated on our next research day, until then they will be monitored continuously.
For pictures visit our Gallery.