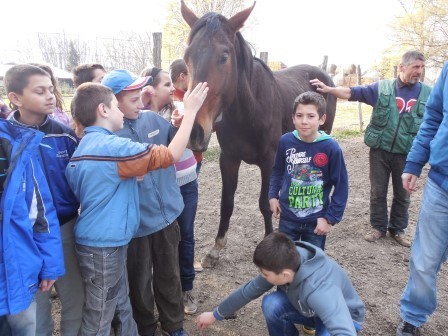 Animal Farm
On 26 March, in the afternoon Nagybajom 3 group and Valerie (German volunteer) visited an Animal Farm which  is located in Böhönye, a village,  10 km far from Nagybajom.
The workers of the farm warmly welcomed us. The children did some research about the animals and they gave a brief description of the animals before entering. Each animal's name was said in English and German in order to better understand Valerie. Children were eager to get to know the animals. When we entered the gate, we saw Mangalitsa pigs, jackals and raccoons. Meanwhile, the horses also heard that we were there and they were also joined us. We saw more emus, goats, sheep , and newly born piglets. Most of them were very friendly and we could touch them. A lot of additional information concerning the animals was provided by the caretaker who was happy to answer children's questions.
Everyone returned home with great experiences.
Horváth Judit
volunteer