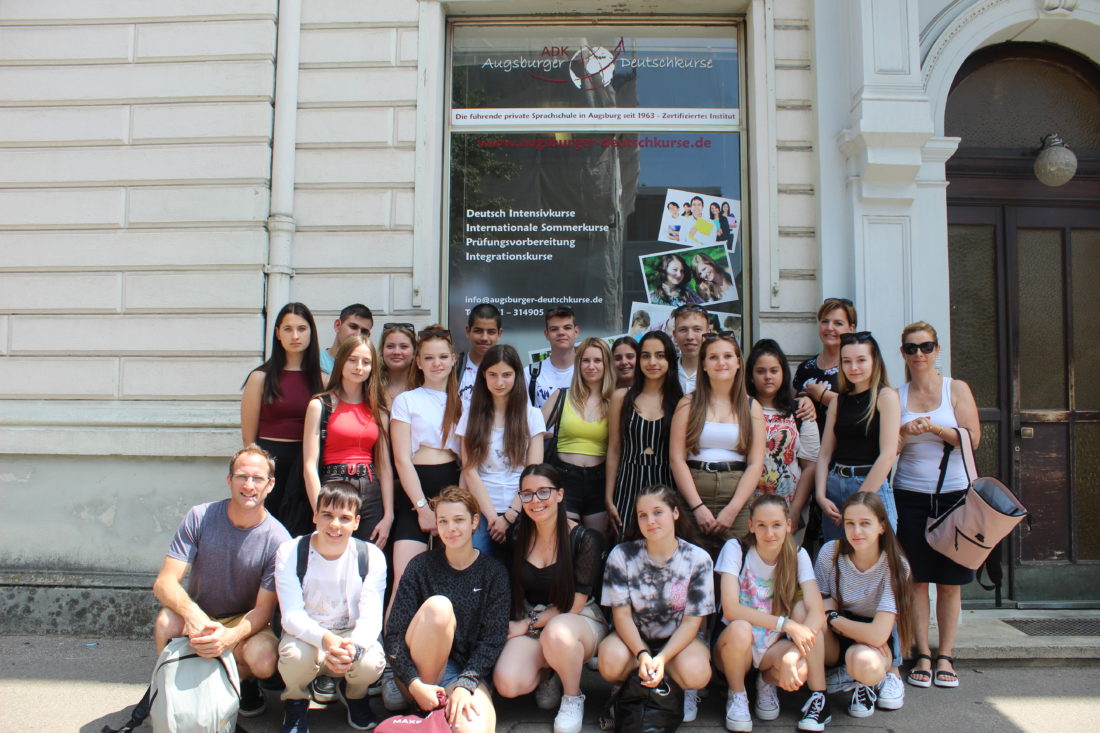 Augsburg 2023 travel diary
20 students completed the Foundation's German competition succesfully this year and they got the opportunity to participate in a one-week language course at the ADK Language School in Augsburg. We were really looking forward to the trip since there were a lot of us who never traveled by a plane before. After we arrived to Münich on Sunday and were shocked by the hot weather, a bus took us to Augsburg.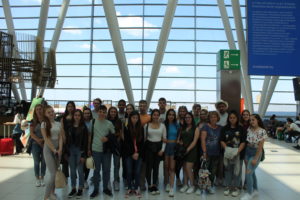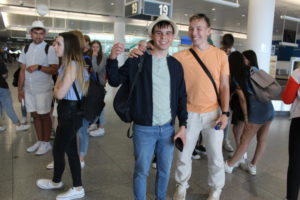 On the way we could only talk about how excited we were to meet our host families and see the town, fortunately some of us already took part in this camp last year, so they could help us with a lot of information. Soon it turned out that all of our host families were really nice. On Monday we had our first class in the language school where we had to take a test so the teachers could part us in two groups according to our knowledge. In the afternoon we played bowling which was a great way to get closer to each other. We were cheering each other on and trying our best in excellent spirits. We had some free time before dinner, so we took a little downtown stroll, getting acquainted with the location where we hope to have similarly great experiences as we did yesterday and today.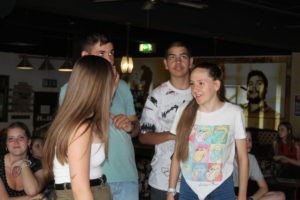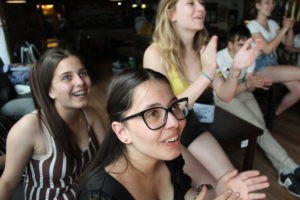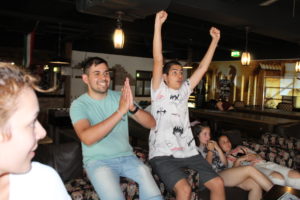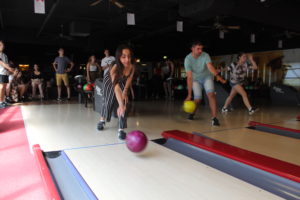 Our planned activities include t-shirt or bag painting at the Textile Museum, and we may also try our hand at making marionette puppets. There's a little boating excursion in store for us, as well as a visit to the famous botanical garden. Naturally, we can't miss the guided city tour. It's essential to learn about the history of the Fuggerei family, who shaped the cityscape. Most of the team is eagerly anticipating the trip to Nürnberg. Our camp leader promised that we will have some free time to wander around the city. We are also looking forward to the Night of Museums event.