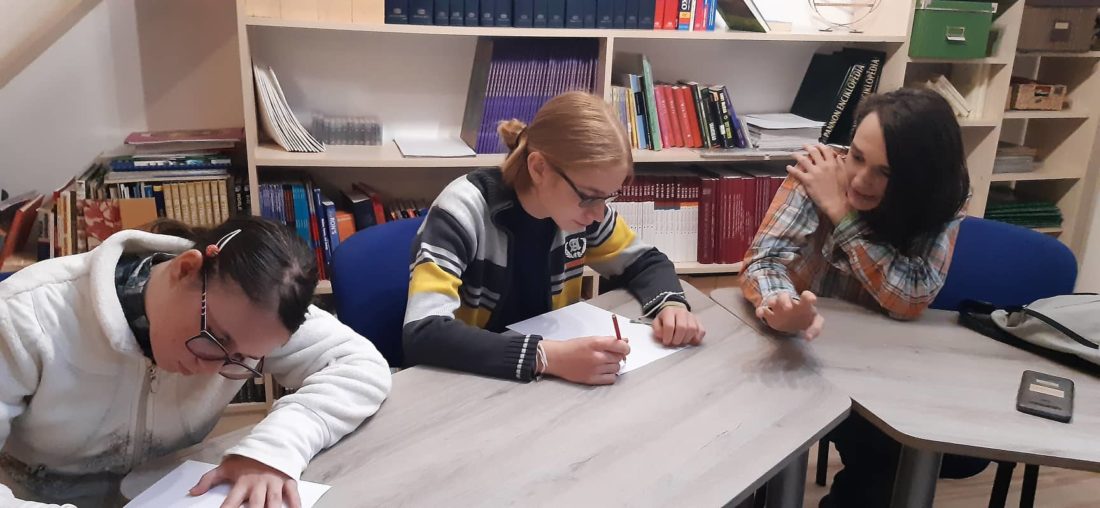 STEPS OF CREATION – FIRST IS THE PLANNING
On October 1st, we woke up to another Csányis Saturday. Our schedule is the same every morning until admission. In two groups, young people take part in math and Hungarian preparation. Having solved the admissions of the previous years, light has come on minor deficiencies, and development is taking place focusing on them.
Finally, a longer creative process began. We started designing bird feeders in teams of two. We talked about what we had learned at the Kőszeg camp from teacher Péter Illés about the small birds that live in our area, and we reviewed what their weight and size were, so that eagle landing tracks would not be left out of the design tables. Very creative and diverse works were made on paper: multi-story, edgy, open. In this way, we learn that every creative process begins in our head, that it is necessary to coordinate the ideas with our partner, what the editing work is like, how what we thought up in our head looks like on paper and how many parameters we need to specify for a piece of wood. The next process will be the procurement of raw materials, then cutting to size, in which our volunteer Mihály Márton will help us. The design teams will also coordinate the plans with him. Then we treat the surfaces with linseed oil, and finally we put nails and hammers in everyone's hands so that the creation takes its final form. There will even be an opportunity to decorate before we put food in the feeders, taking care of the birds that come to our yard and around our house.
Gyöngyi Novák Sz3 group mentor