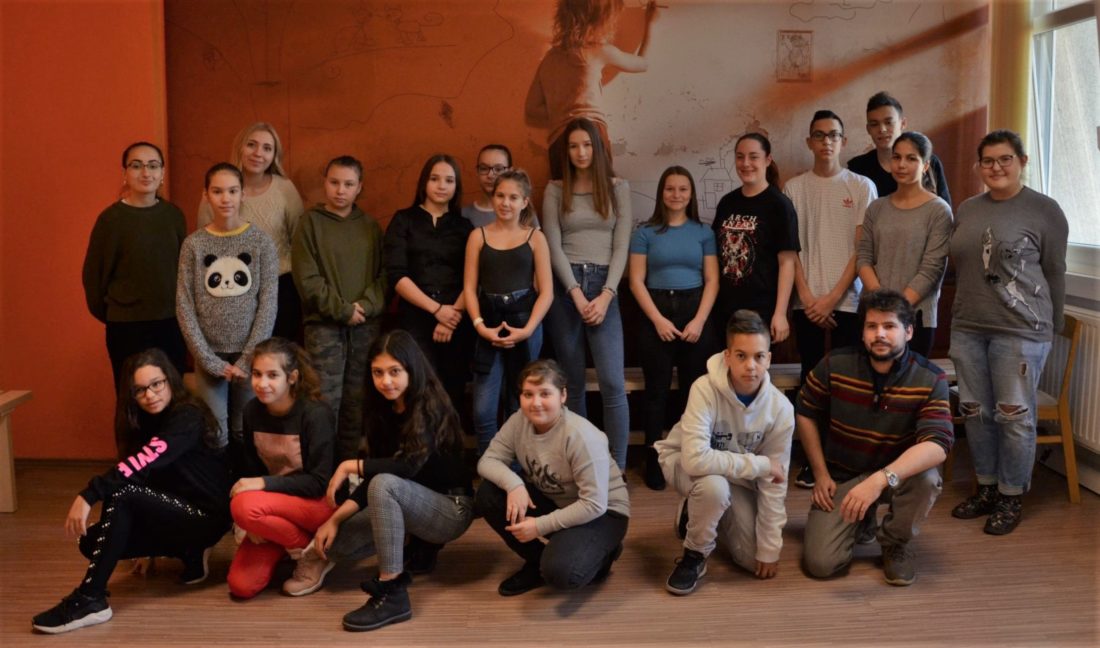 The first weekend in section
This year, as part of its all-art camp, there will be creative weekends in the Community Houses of the Foundation, beginning in November on watercolor, acrylic painting, film editing, animation, nature photography, computer graphics, felting, acting and creative writing.
The aim of the competition is to provide opportunities for children to expand their knowledge, create and strengthen the community.
In Kaposvár the children dealt with watercolor and acrylic painting in two groups, led by Enikő Kökényné Nemoda and Judit Fekete small mentors, the animation supervisor was Barnabás Szövényi mentor. The 21 children from all over the country quickly found a common voice and working together in groups, the day passed quickly.
In addition to our creative work, there was also a bit of relaxation: after a fine lunch, we took a stroll around the city and watched the beautifully renovated Gergely Csiky Theater.
That's how they saw it:
"I had a great time, this day was in a good mood and I was enriched with new knowledge by the end of the day. The section leaders were very helpful. I love to paint, now I could spend a whole day with it, it was cool! "Andrea Balla, P2, watercolor-acrylic section
"When I knew who I was going to work with, I was very happy because I was sure we would work well together. We progressed quickly with the task we were given, and we had a great time. It was a great opportunity for me this day, thank you. " Nikolett Juhász-Aba, J2, Intermediate Animation Section
"We arrived last night, had a nice pizza and went to bed early because we knew we were going to work early in the morning. At first it seemed easy, but as we worked, we realized that it was not easy to break up a puppet's movement. There were lots of fun moments during the brainstorming, we had a good time, it was good to work in a team and to see the results of our work. Kaposvár is a very nice city, we are happy to have been here. " Regina Kállai, Bianka Mága, Amira Murza, Anna Ágnes Oláh, J4, beginner animation section
"Our section continued our House project. Everyone took part in the work, and we added another element to the story board. We have a lot of ideas, we are looking forward to continue. It was great that we were able to work with the creators in the other sections, helping each other's work. " Bence Nógrádi, K1, Advanced Animation Section
"I really liked acrylic painting, watercolor was a little harder. I was here for the first time, but I had such a great time that I really want to attend the summer camp. " Sarolta Kovács-Nagy, K4, watercolor-acrylic section