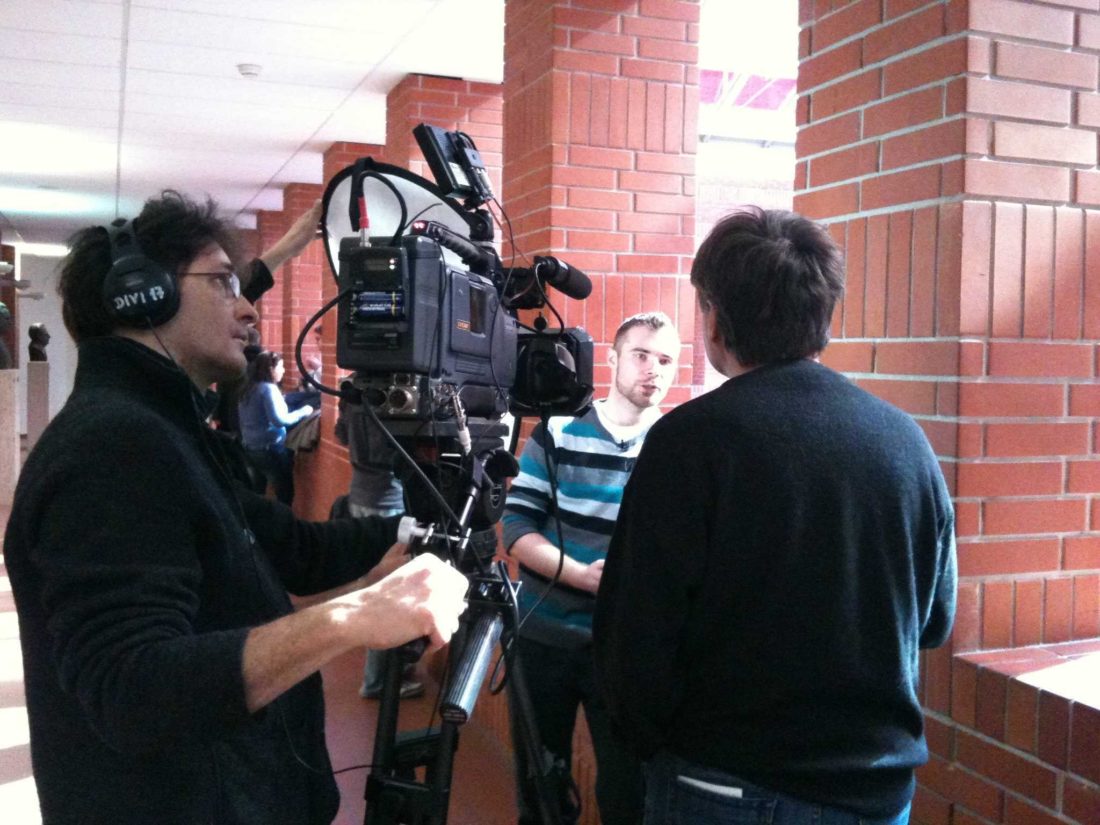 The interview
All in all I must say that this was a rather significant moment of my life.
On February 27th I had the wonderful opportunity to have an interview with the Duna Television at the university. The Interview was about the Csányi Foundation and the Foundation's role in my life.
I must admit I felt a little bit embarrassed about being on television, but I tried to do my best during the shooting. All members of the staff were very kind; they gave me instructions, and tried to help me with overcoming my stage fright. I very much enjoyed working with them. We shot some pictures at several places at the university, one of my classmates was also involved. The cameraman came to one of our lessons to take some pictures of us taking notes.
All in all I must say that this was a rather significant moment of my life. However, the main reason of it is not being on television, but informing others about the Foundation's aims. I like talking about the Foundation and I'll always be proud of being a member of the it. Bakonyi Bálint, university student