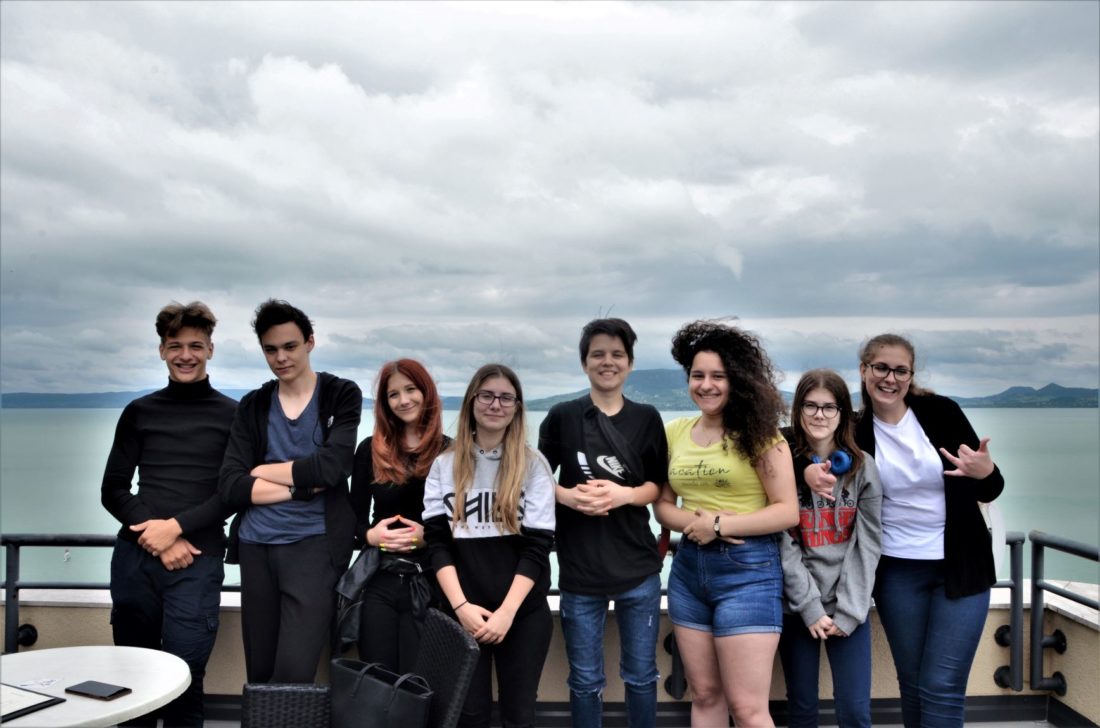 TRIP TO BALATON
We visited Lake Balaton with my group on Monday, June 15th.
Unfortunately, it was raining in the morning, but it didn't stop us either, and we set off by train to explore Fonyód and Balatonlelle.
Our first stop was the famous Kripta Villa in Fonyód, where we could hear a heartbreaking story about the immortal love of Ödön and Magdus, the memory of which is preserved by a special statue and the crypt. We also got to know the story of Csilla Molnár from Fonyód, the beauty queen who died tragically young. Then we went up to the roof terrace where the view of Lake Balaton was fantastic.
After lunch we drove over to Balatonlelle and after a short wait we sat on the Lelle Eye, which is a huge ferris wheel on the shores of Lake Balaton. The view was fabulous, but there were some of us who were captivated by the feeling of fear in the heights. For those who do not live near Lake Balaton, I think it is worth paying for a trip. We also had ice cream and we didn't lack in our free time, we were able to talk a lot and after a long time I had the opportunity to meet my friends again, which was a great pleasure.
Trixler Zsófia K1