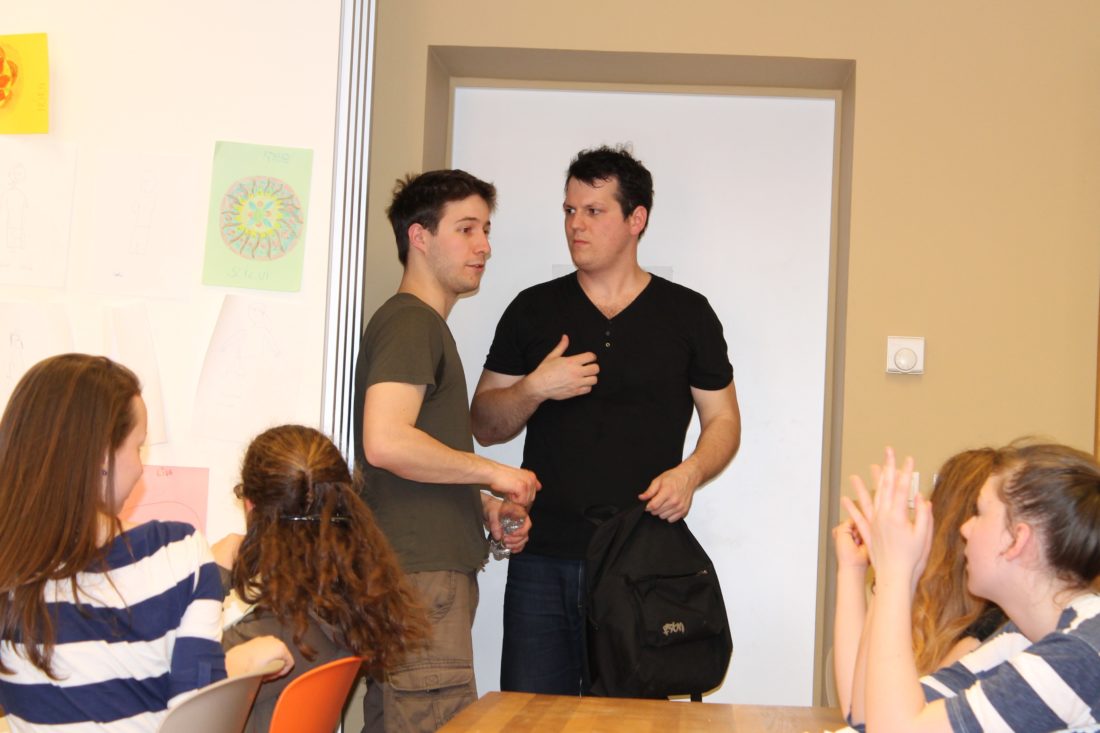 Theatre performance in the classroom
Benga Production held an exciting puppet show with music in Nagybajom Community House. Students had the opportunity to actively participate in the performance.
Everyone adored the performance since it was not only funny but educational and emotional. The story was about the life of two students showing the interests of young people such as love, entertainment and learning. After the performance the actors discussed important issues with the audience and students were given the opportunity to act out the end of the story. Due largely to the personality of the actors the atmosphere in the classroom was amazing. When the program was over everyone had the same opinion: "We want them back!"   Thanks for the nice afternoon!