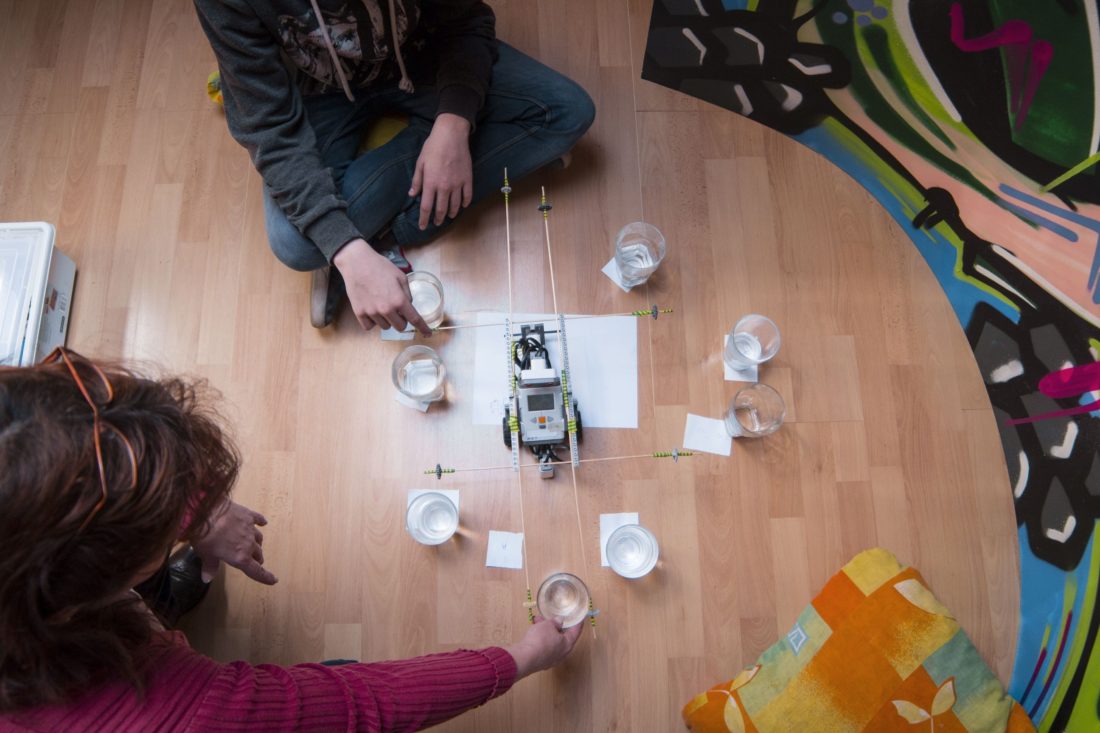 BOCI-BOCI TARKA…
What makes playing a nursery rhyme difficult?
Well learned it on Wednesday as set out to play the famous "boci boci tarka" song using our Lego NI and a few cups filled with water. First, we didn't know how to begin. Balázs was kind enough to write down the notes needed and tuned the right number of glasses while we were preparing the robot. At the end it worked out great and we could enjoy the music together.
The sun was shining, we were happy because solved it.
Group 3 of NI Lego Team of Pécs