Bournemouth 2022
On 26th June, 2022, we set off for the misty Albion with 39 of our students to begin a camp in England. Because of the covid period, we haven't been together for the last 3 years, so now three grades have travelled to take the long-awaited one-week language course. The journey was long, but smooth, the families were waiting for us in Bournemouth in the evening in front of the school where we were greeted. It can be said that all the families showed great hospitality, they were prepared with a delicious dinner and a pleasant conversation – and here we could not hide, as sometimes in class, but had to answer curious questions in English on the most diverse topics. But that is the purpose of our stay here: to get to know the customs and culture of the people living in this place and to broaden our language skills. Some of us even had a visit to the sea after dinner or a short city walk. The real English small-town atmosphere couldn't be more beautiful with the roar of the sea unfolding before us from the steep hillside. We will find out the schedule for the groups tomorrow morning and language classes and leisure programs can begin.
András Gál, mentorOn 26th June, 2022, we set off for the misty Albion with 39 of our students to begin a camp in England. Because of the covid period, we haven't been together for the last 3 years, so now three grades have travelled to take the long-awaited one-week language course. The journey was long, but smooth, the families were waiting for us in Bournemouth in the evening in front of the school where we were greeted. It can be said that all the families showed great hospitality, they were prepared with a delicious dinner and a pleasant conversation – and here we could not hide, as sometimes in class, but had to answer curious questions in English on the most diverse topics. But that is the purpose of our stay here: to get to know the customs and culture of the people living in this place and to broaden our language skills. Some of us even had a visit to the sea after dinner or a short city walk. The real English small-town atmosphere couldn't be more beautiful with the roar of the sea unfolding before us from the steep hillside. We will find out the schedule for the groups tomorrow morning and language classes and leisure programs can begin.
András Gál, mentor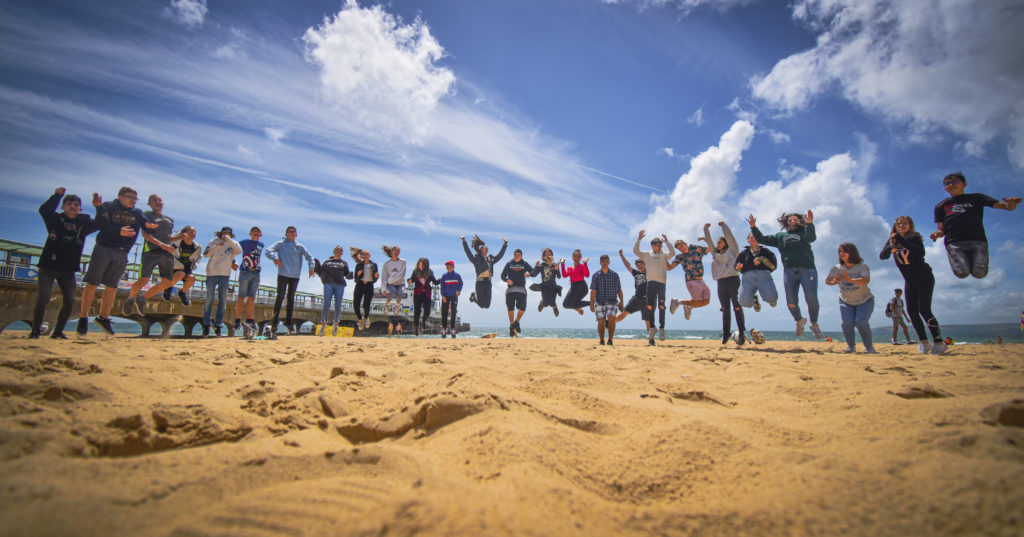 It has been an eventful week full of experiences for the participants. There were plenty of opportunities for intensive language practice and learning about different cultures in an international environment, but perhaps the best way to look back on the camp experience is through the eyes of the children:
Thanks to the Foundation, I spent a week in Bournemouth. We went by plane and it was my first experience of flying. It was interesting to play with the idea of being thousands of metres off the ground. That was probably one of my favourite parts of the camp, along with my host-family and the colourful activities outside. We had an incredibly warm welcome and they were very helpful. We were able to talk during dinner time and I learned a lot about England and they helped me get to know the local culture better. What I found very surprising was that everywhere I went I was surrounded by palm trees, which made me feel like I was in a tropical country, even though the weather was quite cold every day. My favourite experiences were not only family and flying, but also school. My group had classes in the afternoon, and not only with Hungarians. There were a lot of Spanish and Italian students, which I liked a lot, because apart from the fact that it was a very international class, I was able to improve my Spanish language skills alongside English, which also improved a lot. Apart from all this, we also spent a lot of time at the beach and on different activities, which were fun and entertaining. We went to the Oceanarium, where we saw jellyfish, penguins, stingrays and other special aquatic and waterfront creatures. We also went to London, where we saw Buckingham Palace, Big Ben and the London Eye, among other things – everything that is very London. All in all, I can say that I had an unforgettable week, which I know would not have been possible without the support of the Foundation, and I would like to thank everyone who helped to make this camp a success!
Gyula Pege Jászság Group 3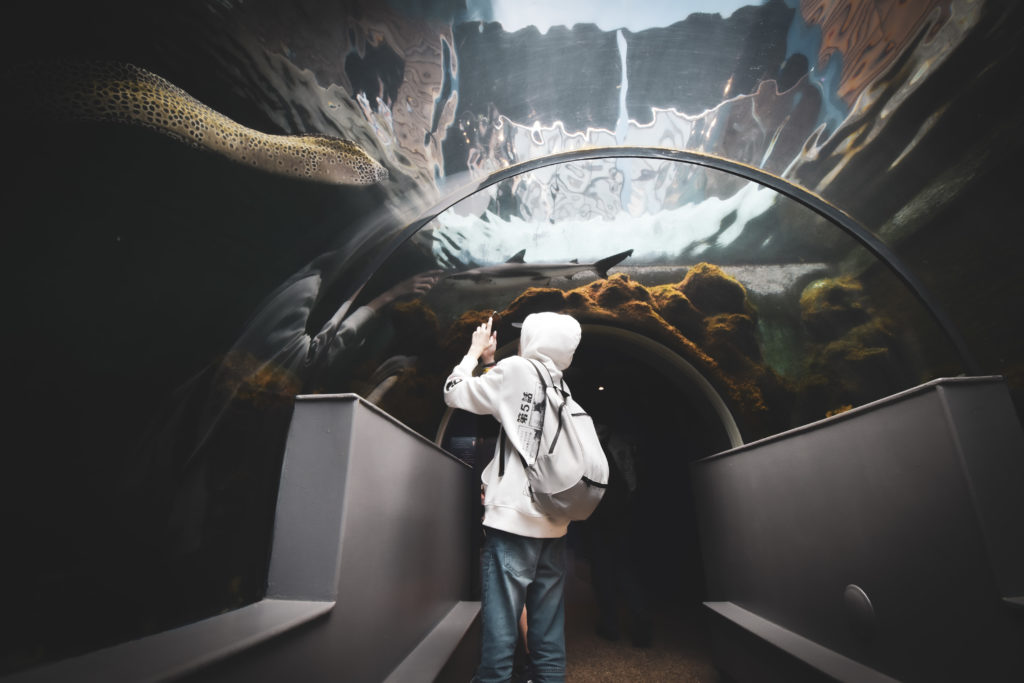 We all agree that this one week will remain a lasting memory.
We experienced every little moment with excitement, from taking off to meeting the families and crossing the border into a new world. On the first day we had to go to school, it rained heavily and as we walked to school we got soaked and managed to get to know the British weather. We were very pleased with the way we were allocated to our classes, there weren't many of us but that was just fine. Our classmates were very nice and our teachers were humorous. We liked the programmes, it was good that we were never bored, there was always something to do. The people were nice, we made very good contacts with old friends and new faces.
Our trip to London was a surprising "breathtaking" walk with a lovely tour guide. We saw and learned many interesting things there. Our favourite experience, by consensus, was playing football in the sand on the beach.  The accommodation was also very nice, Anita and Elizabeth – our hosts – were very kind and thoughtful with us.
Thank you so much for having us there, we hope to have the same experience again.
Paloma Simó, András Pivo and Zsuzsa Albert Transylvanian participants
During this trip I learned a lot and discovered a new country. I would like to thank the Csányi Foundation for making this trip possible. My language skills have improved a lot during this week. At first it was strange to talk in English with everyone, but after a while I got used to it. I had a lot of good experiences in England, but I would like to highlight one of them, when we went to the beach on Thursday evening, all the Hungarians, Italians and Spaniards. It was really nice to see how well these three nationalities get along. It was very surprising to me how open people are with each other in England. The family I was with were very nice, they welcomed us warmly and explained how things worked and told us to let them know if we needed anything. All in all, it was a fantastic week.
Varga Orsolya, Jászság Group 3
For more pictures, visit our gallery.