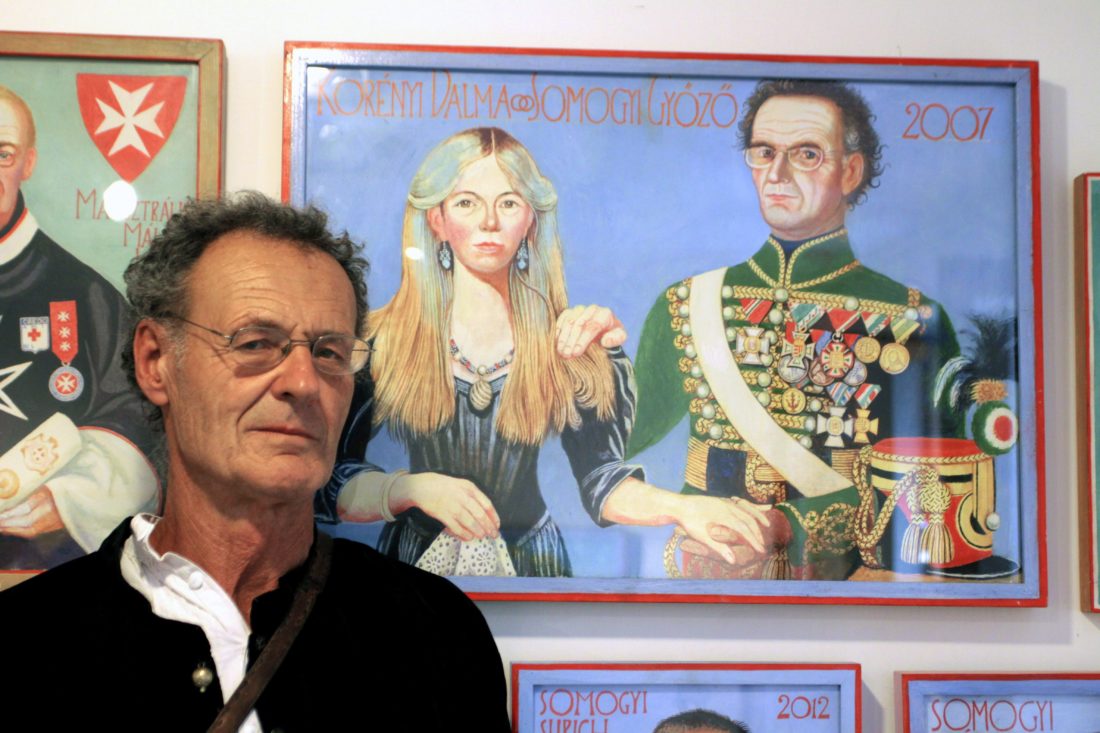 A wonderful experience in the Vigadó, in Budapest
On the 8th of November, we had a great time with some of the university-goers and the secondary school students together.
We had the opportunity to go and visit an exhibition together in the Vigadó. This exhibition was about a painter, Győző Somogyi and his life. He painted and drew a lot of pictures about the history and its members. It was very amazing to see how he could drew so exact. This little trip was a good opportunity to meet our mates from the Jászság groups. I really would like to organise a trip like this later in, because I can get an insight into the mentors' job. We would like to say thank you to the Foundation for this opportunity.
As I saw it …  Horváth Nóra volunteer
On the 8th November, 2014 I got the chance again to take part on an event related to the Csányi Endowment and meet secondary school pupils from the area Jászság and university students who study already in Budapest. We passed round the exhibition of Győző Somogyi on V. and VI. floor of the Pesti Vigadó with the accompaniment of the artist. The 72 year old painter is also a catholic priest so it was a special experience for me that some senior henchman had come from the countryside to see his gallery. I have remembered of some of the portraits from the books 'Magyar hősök arcképcsarnoka' and 'Honvédhuszárok', but of course, "live" they were much more fascinating. The ones that I would like to pick out from the V. storey (because I love horses) are the horse imageries of Győző Somogyi. As there are no two equable cavalryman or hero presentments, the drawings of military horses are also very multifarious, realistic and interesting.
The artist lives in the Káli- basin and his scenery paintings and the short movie reflect his love to the landscape. I found a unique, very detailed map from the country between the black and white images. I spent quite a lot of time in front of the map looking for places which are special for me. On the other hand, I was a bit surprised about the icons of the Árpád- house situated in an imitation of a chapel, because the artist had told us earlier that he intends these images into an active zion and not into an exhibition or a museum.