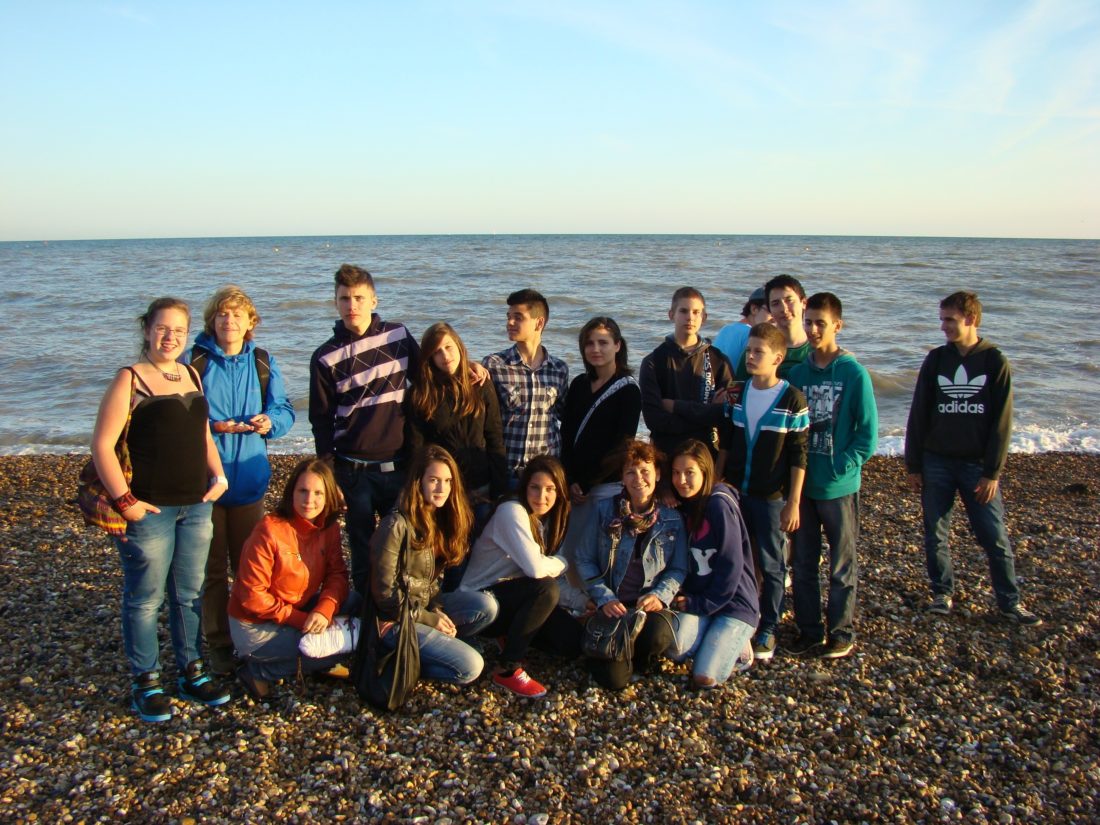 News from Brighton
Waiting for what follows with excitement.
The group in Brighton reports after two days. The host families are making sure the children have a comfortable stay while we are here. The lucky ones are staying quite close to BISS i.e. Brighton International Summer School, and there are some who are staying a little farther. However, they are not sad about it as the local public transport is not only excellent but provides an exciting experience too, especially for those travelling on the top deck of the typical, local double-decker buses. There is even some slight fight for the best seats: top deck front row.
We have heard from the locals that this is one of the best non-paying comprehensive schools of Brighton, that it has 1 700 English students, that summer holidays are a lot shorter. They may be a little jealous of us for this.
On the first day we took a test, the summer school students were to be sorted into groups according to the result of the test. Among our programmes we should mention bowling, sightseeing, the Royal Pavilion (which is a former royal palace) and everybody's favourite, the Brighton Pier with the theme park rides.
At the weekend we are going to visit London. As some of us have already been to London before and have some knowledge of the place our mentors asked us what we would like to see. So we were really enthusiastic and grateful and we started brainstorming. Apart from the sights offered by the school we would really like to see the Globe Theatre.  We have got in touch with guitarist András Simonits, who lives in the capital and strengthens and leads the musical profile of Csányi Band. He is going to help us with arrangements and is gladly going to be our guide. Waiting for what follows with excitement.
By the Hungarian elite commando of the Brighton Foreign Legion.