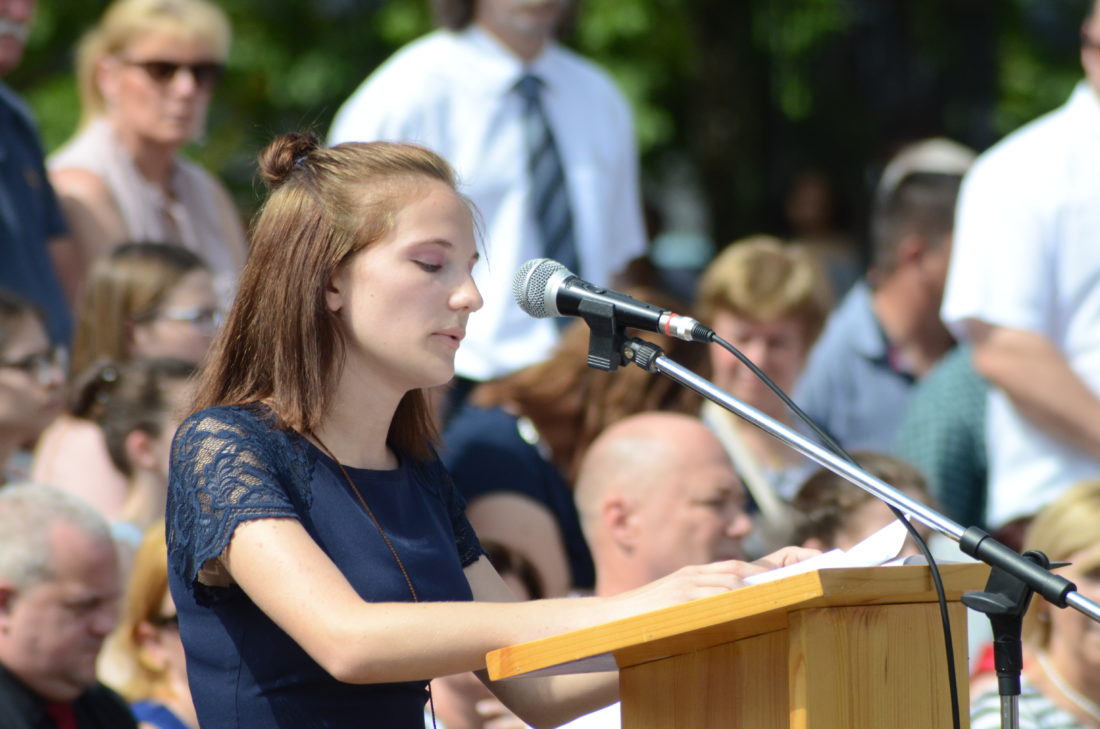 Graduation and farewell speech in Kaposvár
The graduating students of the Noszlopy Gáspár School of Economics said goodbye to their school in Kaposvár on 11 June. There was Tímea Magyar among the graduates, who is also a member of the Kaposvár Group 1, who attended the institution majoring in logistics. Timi Magyar had the honor of saying goodbye to the "alma mater" on behalf of the graduates. He mentioned a lot of great experiences in his farewell speech, the time he spent with his classmates, but in closing he looked to the future and encouraged everyone to believe in himself and follow his goals.
Timi also told the local newspaper Somogyi Hírlap, the article is available here.
Congratulations and good luck with your further studies!