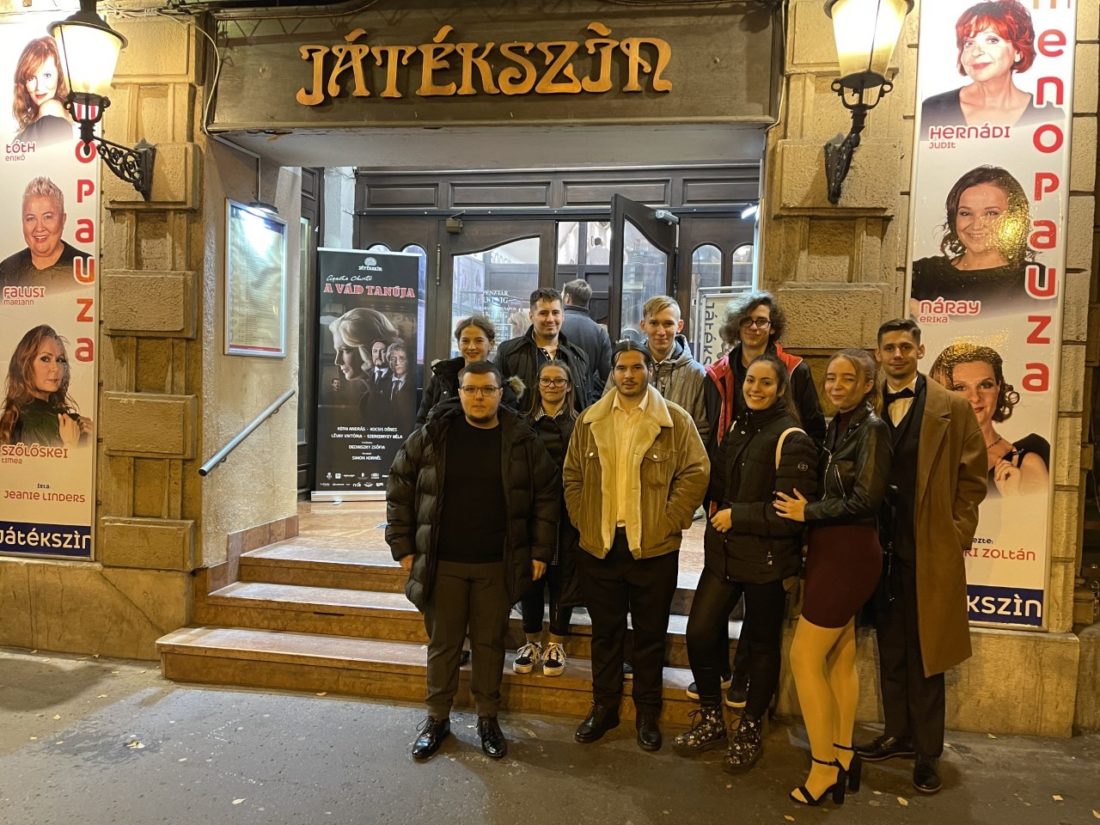 In Budapest, at the Játékszín with Jászság 2.
On Sunday afternoon, we had the chance to have a look around the S10 building and take a walk around the neighbourhood as a team-building activity. The pedestrian streets were already decorated with Christmas lights and a row of stalls preparing for an Advent market. The only place more beautiful than this was the shore of the Duna, where we arrived as we meandered our way through these streets. The evening's programme was a theatre performance. To be precise, we saw the play "Borrowed House" at the Játékszín. It would be too complicated to explain the story, but I can describe it as a light-hearted comedy with a long-waited happy ending. There was laughter throughout the show, it was nice to finally relax a little during the prom buzz. Thank you for the opportunity!
Füle Viktória Jászság 2.