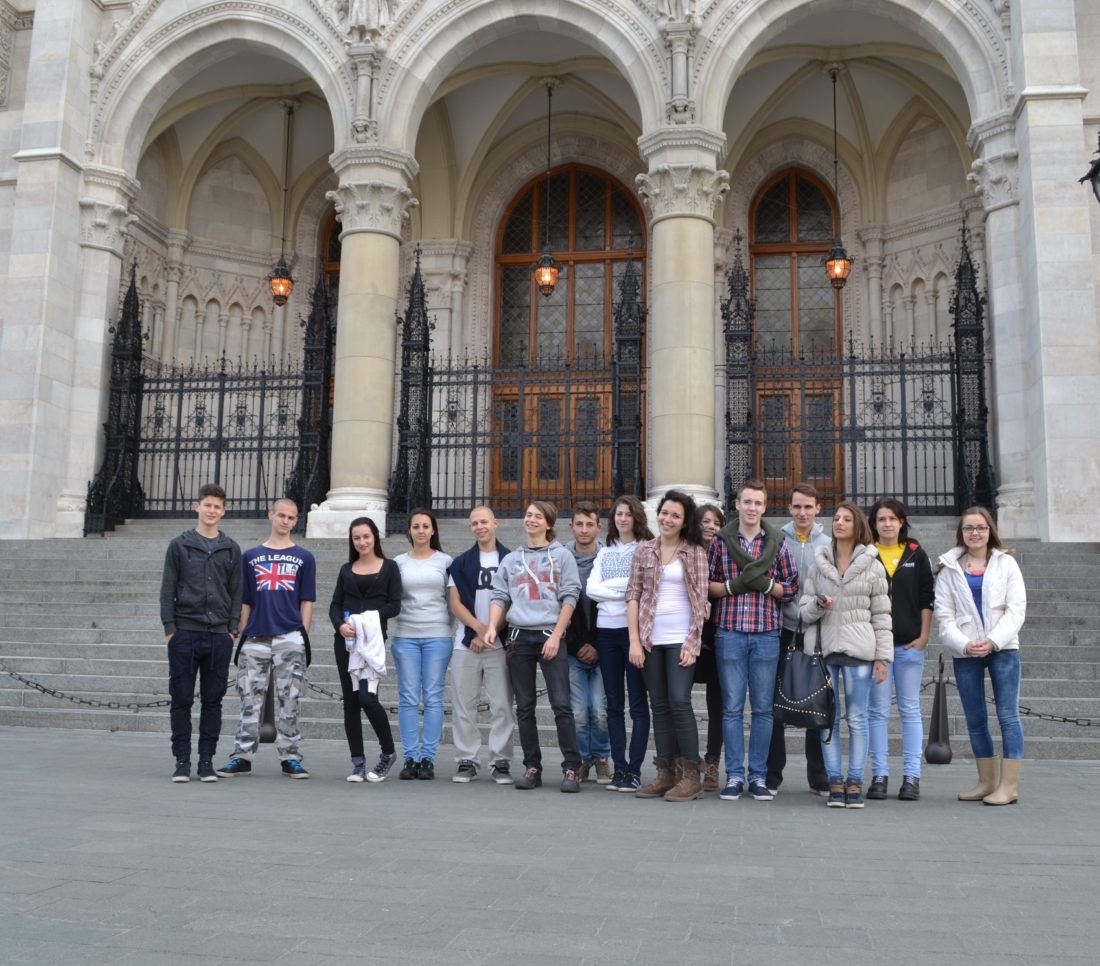 Budapest trip: O.K. centre and the Seuso treasure
In March 2014 with the help of the Fáy András Foundation, our foundation started a tender with the name of "Money does not grow on trees".
Posters and image were designed. Every creation got a favourable rating, so on 17th March we attended a financial and marketing/media training in Budapest in the O.K. centre followed by a visit to the parliament where we saw the 7 piece Seuso treasure.
What I liked:
"We were greeted with interactive tasks in the O.K. centre and time just flew by.
Orsós Melinda P1
"The lecture was very interactive and the trainer very nice. I liked the "make an advert game"
Tischlér Renáta P1
"We learned much during the lecture."
Molnár-Székely Emese P1
"We learned how to manage our pocket money and visited the parliament too.
Szőllősi Andrea P2
"We had great programmes and we could meet our mates from Nagybajom."
Klepah Máté P2
"I learned much about the ever expanding world of communication and media surrounding us.
Fekete Judit Adél P1
"We were made aware of dangers of the manipulation of the media, and how to shop practically. I also enjoyed seeing the Seuso treasure.
Szabó Gábor P1
"I enjoyed the presentations very much. They were very colourful. I would like to go the other programmes to the O.K. centre.
Gálosi Patrik P2
"Our trainer was glad to present the financial program."
Sólya Mihály P2
"The workshop was very friendly and our trainer was nice and dealt with all our questions and needs.
Kovács Dániel P2
"We could learn many interesting things about the O.K. centre, money management and the media. I also liked the exhibition in the parliament too.
Kovács Liliána P2
"We attended many interesting and useful programmes in the O.K. centre. What cheered me up was our nice and helpful trainer. I would like to take part in trainings like this.
Petrovics Vivien P2
"It was a good training, it brought the group closer together.
Kovács Andrea P2
"I've learned much that I can use in the future."
Szabó Gergely P1
"I took part as a volunteer as a student learning in Pecs i can be a part of the Community in Pecs. Today, we could experience being a in the media business trough interactive programmes, which were great."
Bozsoki Balázs K1