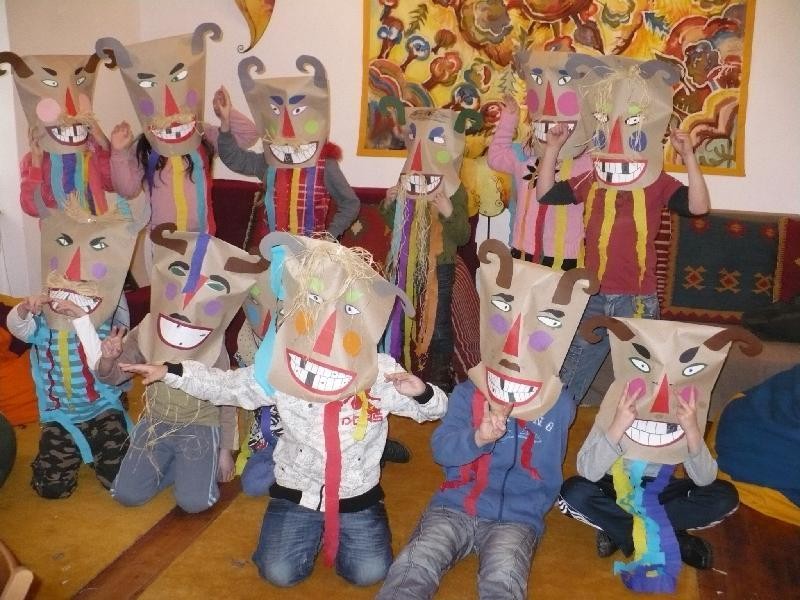 Busó Masks from paper
Our handcraft stations are connected to some habits and holidays. Children get to know the Hungarian traditions and get look into the Hungarian folk art. During these stations, children could let their talent and fantasy work.
On the 6th February, students in the Community Centre of Jászberény dealt with the carnival season and the "Busójárás".
People from Mohács call this also "Poklade", that means carnival in Croatian. They celebrate then the farewell of winter and the welcome of spring. "Busós" are welcoming the turn of winter to spring and its rebirth. They wear scary masks, animal furs and they strech a bell to their belts while making noise and dancing.
Following this mood, children made their paper masks, enhancing their shape and colour world, their sense of beauty. Wearing their works, they kind of imitated the fun of the "Busós".
Ildikó Nagy
mentor from Jászberény