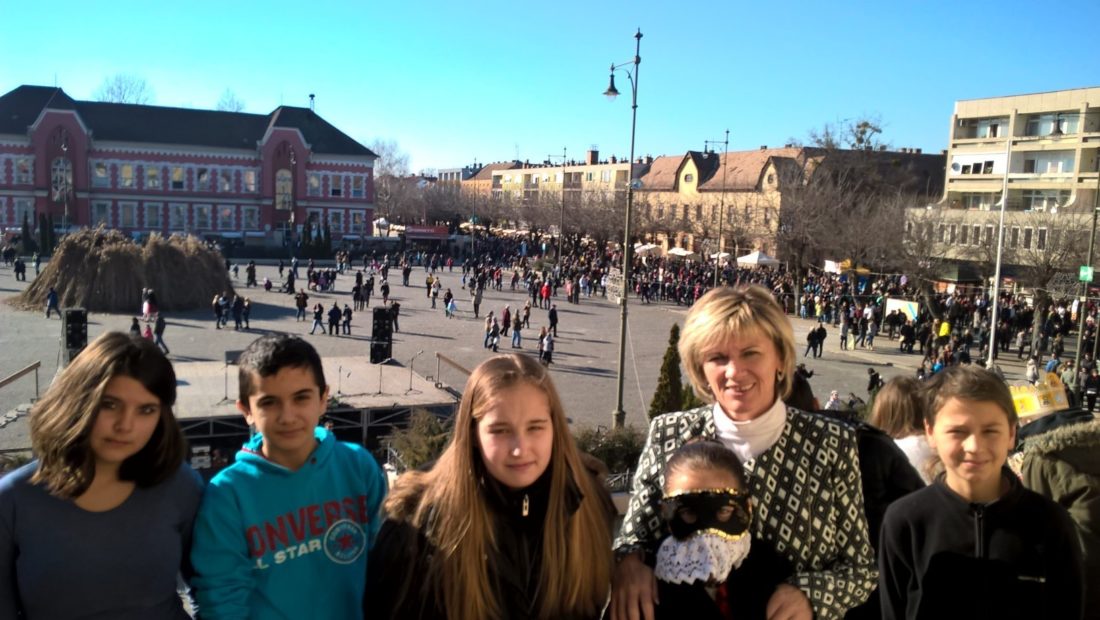 Busofestival in Mohács
On 6th February we participated on the Busó Festival, which officially started 2 days earlier in our town.
This day is called the "Small Carnival" and this is the beginning of this 6 days long series of programs. Today we were welcoming the youngest Csányi kids from Pécs in our community center.
Bianka was also with them, who did two weeks of volunteer work here before, and whom we got to like a lot. I was very glad to have her here and I had made a Busó-Mohács souvenir for her, and I think she gladly received it.
I hope everybody enjoyed the Busó-court exhibition and the Busó programs, which is the most prestigious Festival of our town, because it is on the UNESCO's world heritage list, and became a Hungaricum in 2012.
Szép Hanna Mohács1