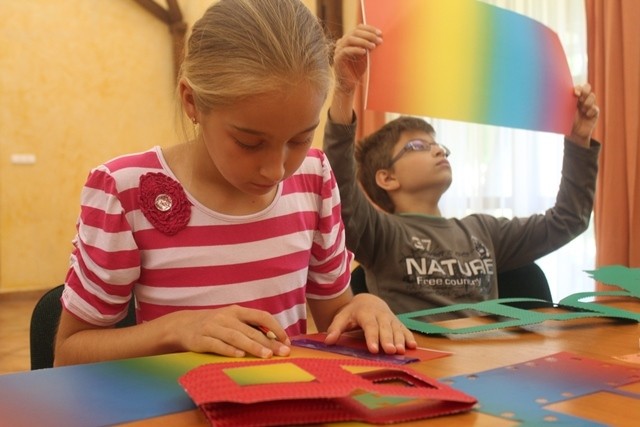 Team building and creativity
Today the team building and the creativity was in the centre. Besides that the students enriched their knowledge in natural sciences.
After the morning training and the breakfast they worked in seperated groups and everybody could try themselves in different areas. They had drama lessons with Attila, natural sciences with Erika and they made lanterns with Judit and Renáta. The junior mentors were helpful and in the afternoon they swam together and played football.