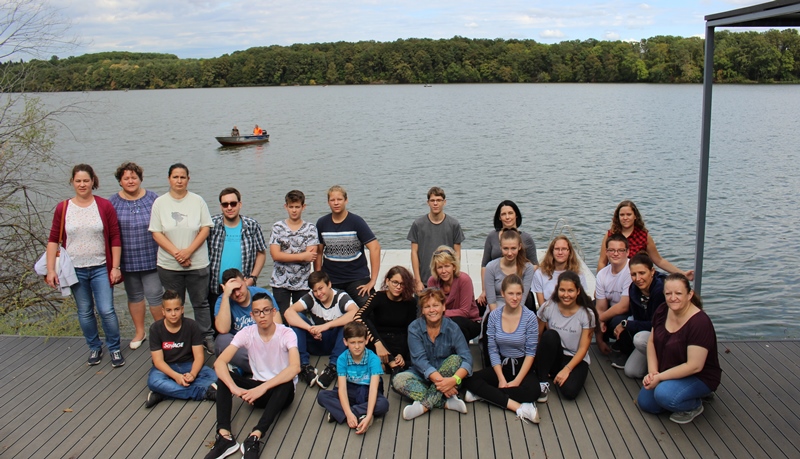 Family day on Lake Deseda
The Kaposvár 2. group organised a family day on Saturday afternoon. The location was nearby Lake Deseda, more precisely the lookout and its surroundings, from where one can see most of the lake in good weather. Mother nature wasn't so kind to us, though, so we had to make the 'potato paprikash' in the Community Centre in the morning. The first thing we did after getting to the lake was to try what the parents had cooked. It was really delicious!
After lunch, the students filled out a short quiz on the United Kingdom to check what they had learnt in the summer camp in Bournemouth. The best group received a prize, which they then shared with the others and the parents. After this, we played some games together and we also had a little self-knowledge exercise which we discussed in pairs and smaller groups. At the end of the day we talked about all the stuff we're going to do in the Foundation this year, then everyone talked about their first month in school (or the university, in my case), some told us about their first secondary school experiences, the new teachers and classmates. By the time we heard from everybody, it was already chilly and getting dark, so we decided to bid farewell… until next time. All in all, I had a great time and I'm happy I could spend some time with the 'youngsters' and share some of my secondary school and university experience with them, and I can't wait until the next occasion!
Palkó Richárd, Kaposvár 2.