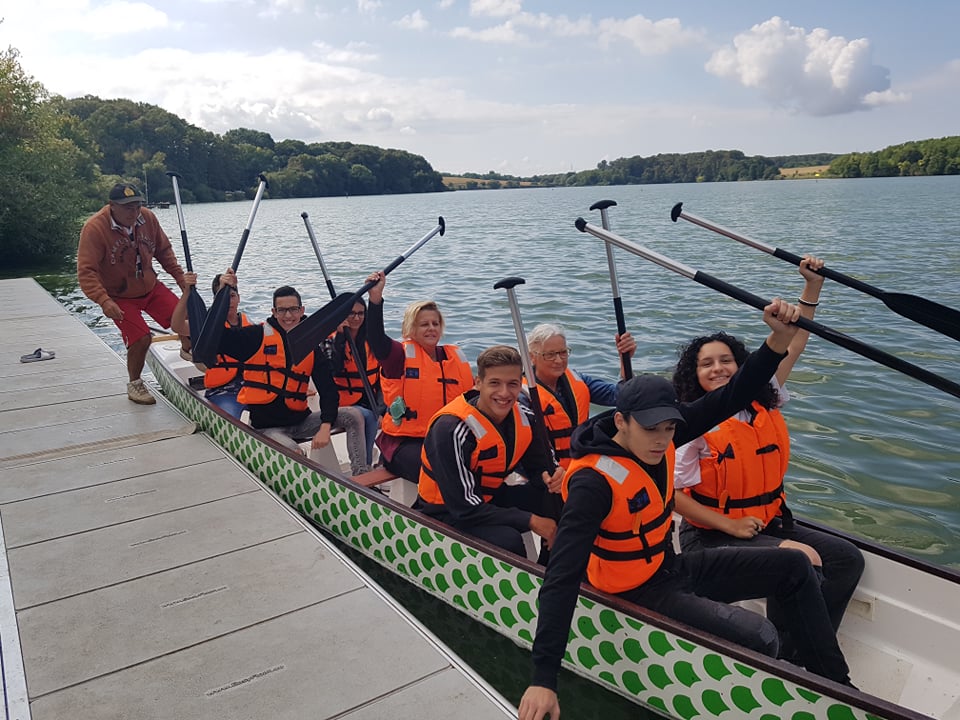 Family day with dragon boating
The Kaposvár 1 group faced a great challenge on the occasion of the family day on the 18th of September. The enterprising members of the group could try dragon boating on the breath-takingly beautiful lake of Deseda near Kaposvár.
"The cruise-ship rolls calmly on the river Danube…"
"Neither was there cruise ship, nor did it roll calmly on the river Danube. It was tough rowing in a dragon boat on Deseda, but I enjoyed every minute of it nonetheless. Pleasant tiredness, marvellous view, and a lovely company. Thanks for this fantastic day. It was an unforgettable experience. "
Kiss Lászlóné, parent
"I'd never sat in a dragon boat before, so I was happy that I got a chance to try rowing in a boat of this type. Time to time, we fell out of the rhythm, and some happened to get tired, so we had to stop to have some rest, but to my mind, everyone took rowing well. We laughed a lot, and got tired by the end, but the effort was well worth it, as admiring the landscape from the centre of the lake was a fantastic experience. The rowing was followed by the well-deserved lunch, which was a worthy finish for the family day. "
Balázs Petes, Kaposvár 1.
Translated by Levente Lassu Kaposvár 1.