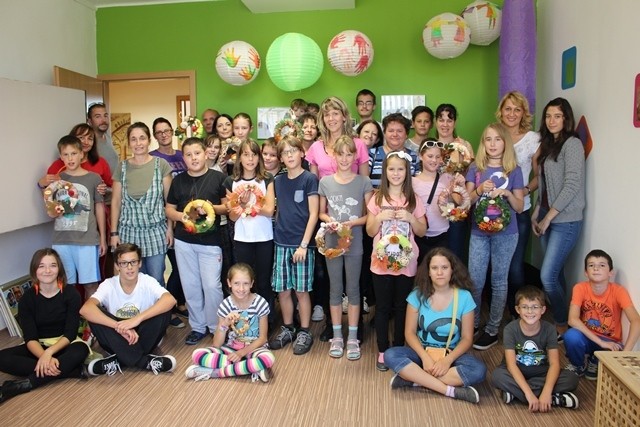 Family Day in Kaposvár
The past few days' rainy weather forced us to call off the cycle tour around Lake Deseda and stay indoors.
Yet everybody liked that we had spent last Saturday at the Community Centre. Thanks to our mentor and the volunteers, we enjoyed ourselves very much. We were split into several smaller groups and played some awesome games against each other. It was a great opportunity to get to know each other, as we had to work together as a team to win. What I liked the most was table soccer, because we were the best in it. After the competition we helped ourselves to drinks and home-made biscuits. The day ended with a group photo with all of us smiling. We're thankful to Professor Péter Gombos and his daughters, as well as all the volunteers, who put together a great afternoon for children and parents alike.
Dániel Dausek, volunteer
In the name of all the children and parents, we would like to say thanks for this beautiful day. We all enjoyed the activities and the competition. This day definitely helps us get closer to each other and learn a lot about others. It was a great fun to come to the Community Centre again and play with groupmates. And as a parent, I enjoyed meeting fellow parents and talk with them with good humour.
Nándor Dausek, Kaposvár 2. and Mónika Récsei, parent