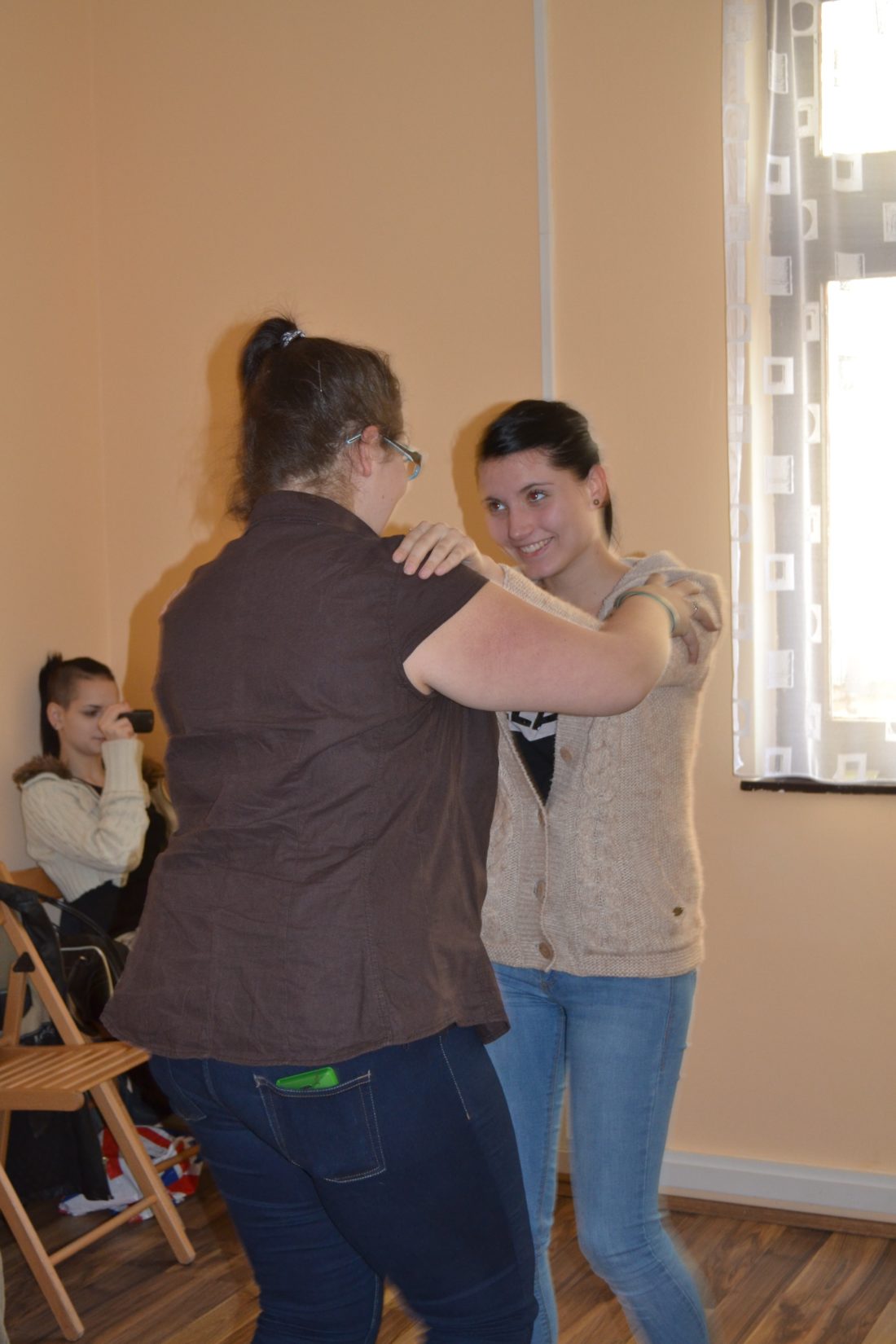 Family day in group 2 of Pécs
We selected the date of the November family day in September at the parent mentor meeting.
We organised a Dance club on 9th November. The idea came up at the summer family day and now we realised it. Folk dancer members of our group Dani, who has been the member of Mecsek Dance Group for ten years, and her mother, who also was dancer in Somogy Dance Group, took the challenge to collect and teach typical folk dances for us. The sandwiches were made by the parents and they also made sweet and salty snacks, too. All members of the family enjoyed this special day.
Group 2, Pécs
After the nice summer family day, we were looking forward to the autumn one. During the afternoon the Kovács family (Boros Ildikó and Kovács Dániel) organised dancing Hermann István and Kovács Dániel organised a karaoke party for the kids and for the parents. An unfortunate event almost ruined our afternoon, a power cut disabled the internet connection thus the karaoke had to be postponed until the family day in December. During dancing, participants could learn hoe to dance Mezőségi folk dance. The day was closed by consuming the delicious food that the parents made for us. This time, again, we had a nice afternoon with our families. We are looking forward the next one.
Kovácsné Boros Ildikó, Kovács Dániel