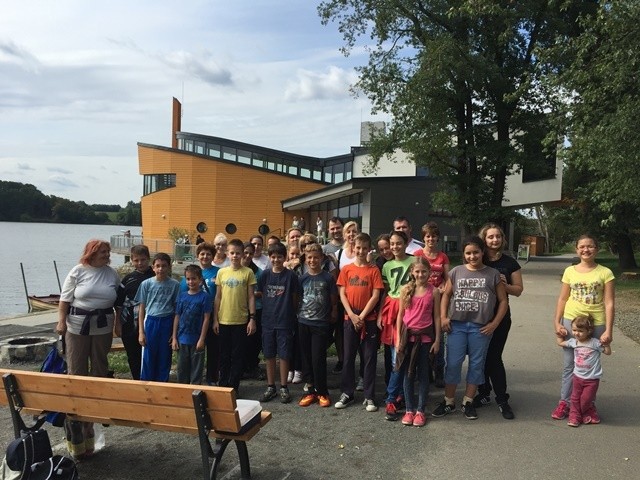 Family day at Lake Deseda
Students and parents of group Kaposvár 1 had a family day at Kaposvár's favourite Lake Deseda on 20th of March 2015, with the only aim for everyone – to enjoy time in the lovely sunny, although somewhat windy weather.
So did young and old, parents and grandparents visit the lake and Fekete István Visitor Centre directly located on the waterfront. After arrival, the children immediately ran along the Nature Trail, and also found the best spot to set a temporary football field.
We got to see permanent and seasonal exhibitions of the Visitor Centre; the exhibition room displaying the whole ecosystem of Lake Deseda, and the leisure park with its ducks, unique dragonflies, frogs and turtles, and a detective glass. We set off on a boat tour in two turns on the lake thereafter. This entertainment provided us the opportunity to get more insight into the various wildlife of our lake, not to mention the preciousness of the time spent together enjoying those conversations, great laughters and common games in the light-hearted nice afternoon. Thank you.