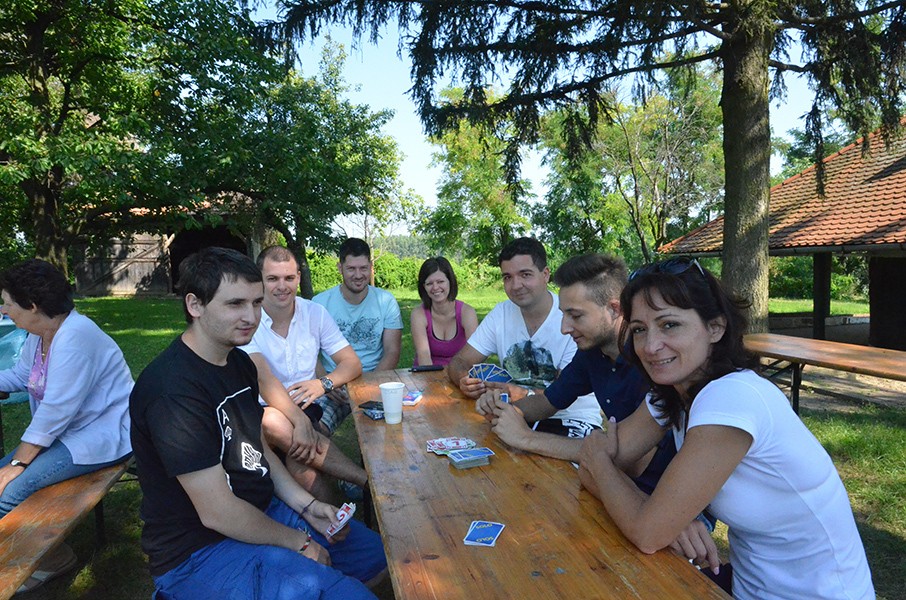 Family Day in Böhönye
Today we had our 8th Familiy Day at the village centre house in Böhönye.
As soon as we arrived we started the cooking together. While the food was getting ready we were telling our new mentor Barnabás stories and traditions. Atfer this we sat down together and had some chat about our studies and we shared our work experiences we gained this year. As August is slowly over we talked about our summer break too. The time we had until lunch was filled with games and chatting.
The lunch was really delicious but it was not surprising as we have already felt the great smells before. Ater lunch we thanked our mentors the lot of work they did for us by giving them the presents we have prepared. We enjoyed this day som much and it was really good to be together even if it lasted only for one day. As we lost our former mentor Attila lately we decided to visit his grave. His spirit was with us on our Family Day and it was a touching closure of our day.
K3 group