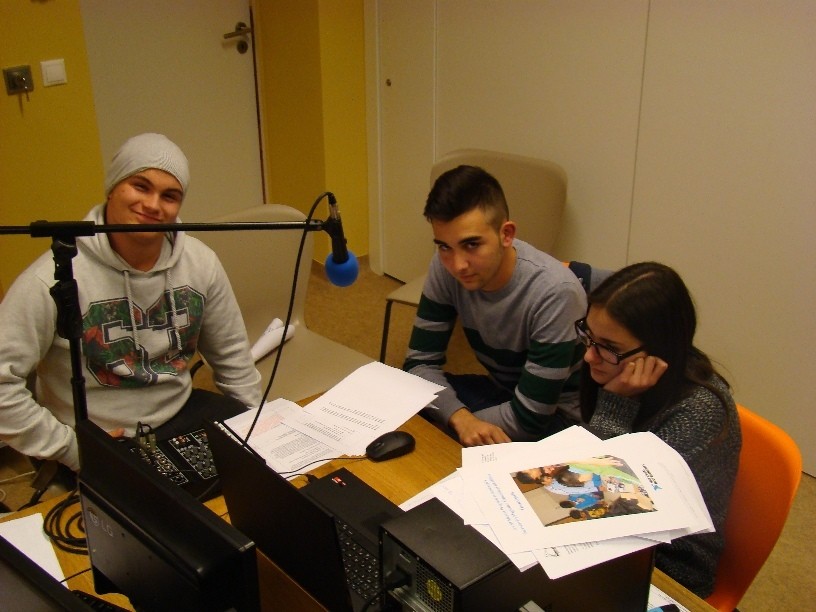 Radio Pécs – Csalaphang from Nagybajom
It was the second time that Nagybajom aired the show of Csalaphang on the 26th of November.
We talked about the most important event in our lives, which is the ribbon festival. And we discussed our fears and worries about it. We shared the best moments of the Hungarian-Norwegian football match, which we could see in live. We also discussed the importance of blood donation, its day is 27th of November. Details of NI LEGO programme were shared with the listeners and we talked a lot about advent, Christmas what they mean to us and how we prepare for them.
The tense atmosphere at the beginning was turned into happy minutes slowly and steadily.
Bogdán István, Horváth Bence and Sipos Attila, Nagybajom groups 1 and 2