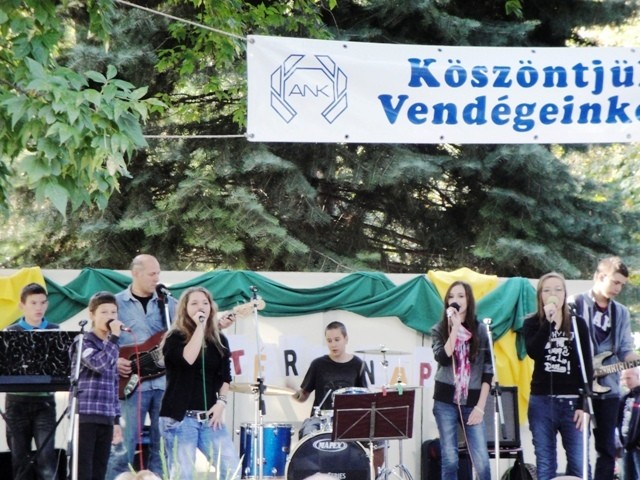 On the way to publicity
On the 5th September in 2010, Csányi Band's first performance was held among the programmes of the V. Honvéd Square's Days.
The Band could introduce its famous songs in 20 minutes. Our best poets' poems were set to music and this was what the audience of Pécs could listen to.
It was great success!