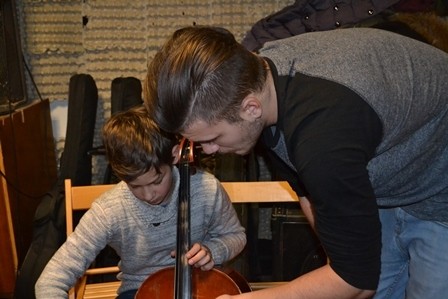 Csányi Band rehearsal
On a cold January weekend (January 20-21) members of the Csányi Band gathered in Pécs for their first rehearsal for the Walk of life day and to prepare their recording.It began slowly but after some time everyone gave their best.
How we saw it..
Finally, we have become fully fledged members of the Csányi Band and the older ones have helped us to blend in. We had a great time and just can't wait to meet again in February.Veréb Zsanett Pécs 3., Szép Hanna Mohács 1.