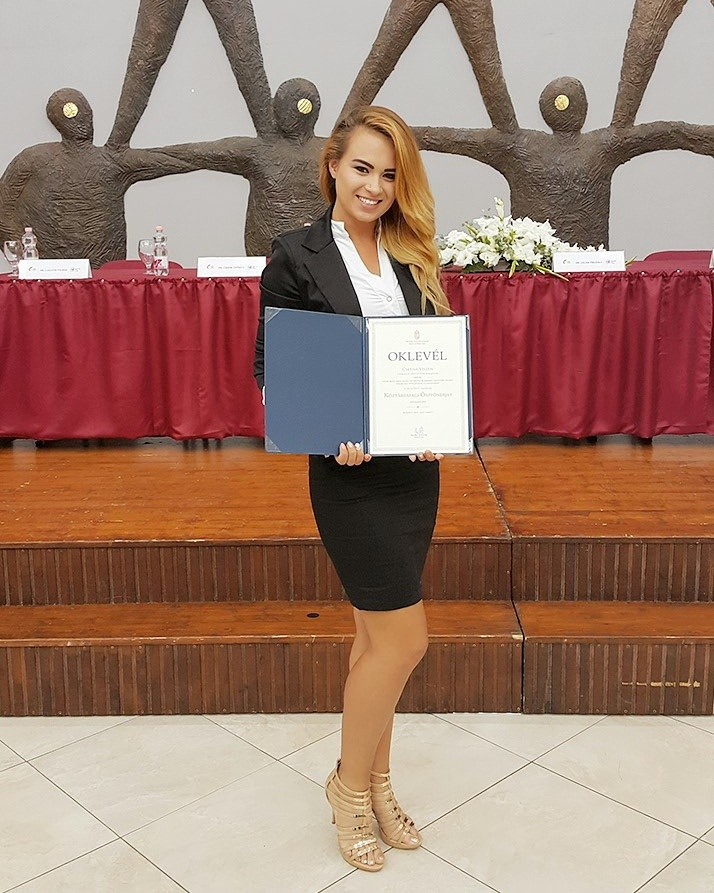 I got my third Republican Scholarship
I got the Republican Scholarship 3 times in a row in the opening ceremony of University of Szolnok, which is a special scholarship that is only given to the best higher education students each year.
I'm very proud of getting this scholarship again. I study Agricultural Engineering in Szolnok and I am very happy that we started this new semester as a whole new univesity because of the recent unity of two great colleges in our area: Szolnok and Kecskemét.  Our new university is now called Pallasz Athéné Univesity. I've just started my last semester here which is unbelievable. During the years spent here I learnt so many things about my field of study but generally about life as well.  This result and my successess achieved with the help of the Foundation also helped me to get this scholarship every year.
I honestly think that this is a very big honour for me and a great motivation as well so I would like to thank the Foundation for all the support and being here for me.
Cserna Vivien, Jászberény 1.