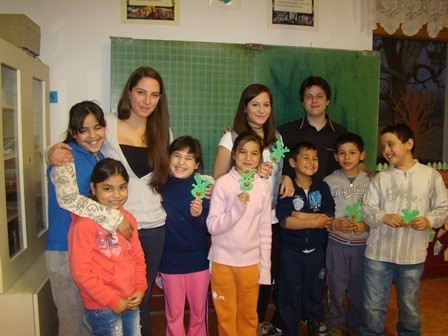 Giving is good
On 16th December's afternoon four of us went to the school of Pálmajor.
The students were very happy to see us again. They have already known us, as we were there about a month ago. Today was about to make a Christmas present for one of their family members. We made reindeers. While we were busy doing arts and crafts, we were talking about the wonder of Christmas and told them how we are preparing for the day in our own families. It was amazing being together, experiencing love and warmth. We all were very sad when time has come to say good-bye. There were a lot of laughter and excitements when we gave them the presents, with which we wished them all Merry Christmas. Giving is good and making these kids happy was fantastic.
Kovács Kornél, Kaposvár 2.