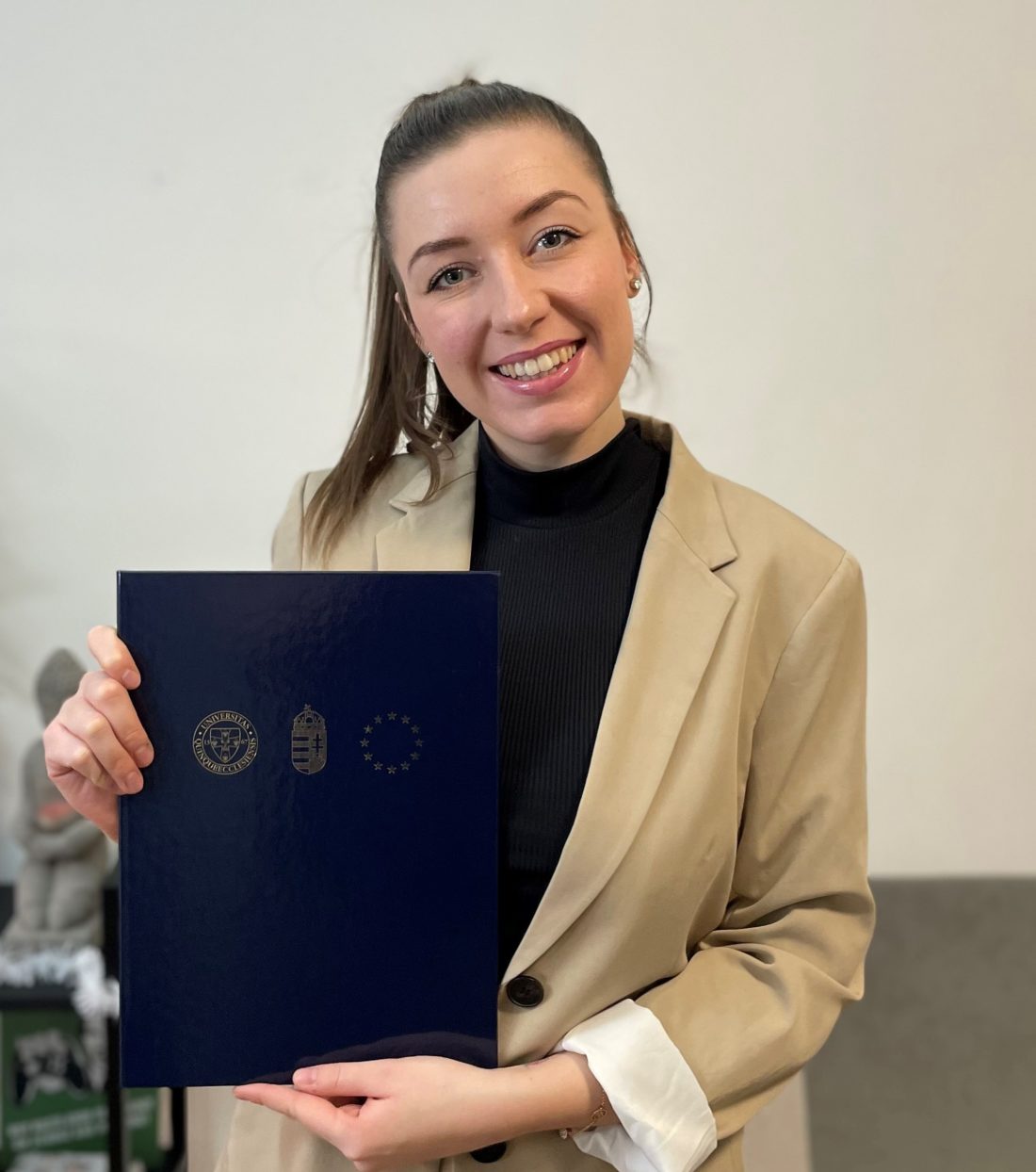 I became a dietitian
I graduated from the Faculty of Health Sciences of the University of Pécs, majoring in nursing and patient care. I can finally say that I have become a dietitian. It's hard to believe that the university years are over, but my heart is filled with happiness and pride. Unfortunately, the graduation ceremony was missed. I look back fondly on the past four years, but sometimes I remember the many difficulties, the nights spent studying, and the stressful exam periods. I think the energy put into it has paid off.
I would like to take this opportunity to thank my family and the foundation, especially to "Miklós bácsi" and my mentor, András Urr, who supported me in everything. I am very grateful to be a member of this community, after all, without the Csányi Foundation, none of this would have been possible. I will be forever grateful for the advices, spiritual support and not least financial support.
Fülöp Liliána – Nagybajom group – dietitian